Upscale casinos & resorts take great pride in food & drink presentation. The gaming industry is extremely competitive – and gaining loyalty from guests begins with the details. From greeting each guest by name, to adding a logo touch point within each cocktail served – upscale casinos strive to be detail oriented.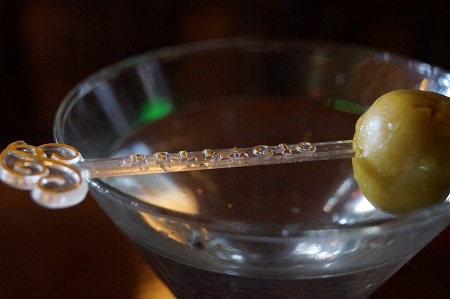 Upscale casinos take great pride in serving tasty food & drinks that will keep guests satisfied while rolling the dice. The casinos that utilize Royer products know that simply throwing a sip straw or toothpick in a finished beverage isn't going to grab anyone's attention. Sure, they're functional, but they do not deliver an upscale look & feel.
Whether custom stirrers and picks are garnishing a cocktail or holding together a sandwich – they ensure that each presentation is well-branded & memorable. Swizzle sticks also serve as souvenirs for guests and they are taken home as keepsakes. Casino-goers then remember their visit each time they see or use their souvenir swizzle sticks at home.
As the world's leading custom manufacturer & decorator of plastic swizzle sticks and cocktail picks, Royer's service & attention to detail is second to none. An experienced staff, state-of-the-art equipment & an in-house design team ensures that all casinos receive the upscale, branded products that they desire.
{{cta('bcf67134-3b03-4028-b5b0-d3711bcd7337')}}