Over the past several years, we have seen a dramatic increase in smart phone usage. There are a wide range of people who now use smart phones, from young kids to the elderly! These "handheld computers" have become vital to the everyday lives of all walks of people.
The
technology at the palms of everyone's hands is powerful and businesses of all types should be taking advantage of the marketing opportunities that are available.
Using smart phone technology as a marketing tool has shifted from being an option to a requirement when trying to keep pace with the competition.
Emphasizing user-friendly, easy to understand content is a definite key for success. Being a successful mobile marketer takes time and money—but if done well, your efforts will drive profits and brand awareness. Listed below are potential options for using smart phone marketing to your advantage.
Mobile-Friendly Websites
Since people of all ages rely on their smart phones, this means that your restaurant website must be responsive and easily accessible. Most of the time, customers preview and check out establishments online before deciding to make reservations or pay a visit. They might decide to search for restaurants in their area which should lead them to your website where they can check out your menu. But if your website isn't mobile-friendly, this will definitely be a problem!
A recent survey shows that when customers encounter a website that isn't mobile-friendly, 48% feel frustrated and annoyed. Customers might just give up and decide to go somewhere else! Keep in mind who is going to be accessing your website and how it can be the deciding factor as to whether they become your customer or not. Your website is one of your most important marketing tools because it's often the first impression your customers have of your restaurant. Make sure it's not a bad impression!
If you're interested in learning more about responsive, mobile friendly websites, here's a great article from FreshSparks.
Apps
Apps can serve multiple purposes for restaurants. They can allow customers to look up and read reviews, while also allowing them to view the menu and make reservations. Some restaurant apps take it a step further with online ordering which allows patrons to avoid waiting in long lines.
Apps are all about convenience and making everything streamlined for the customer. Many help customers locate your restaurant, find coupons for your offerings, or pay the check!
Check out several prime examples of mobile apps for restaurants in this piece from Restaurant Den.
Social Media
In today's competitive restaurant world, it's definitely in your best interest to use all online advertising resources—and social media sites like Facebook, Twitter and Instagram should certainly be near the top of your list. If you don't have business pages on these sites, do it today. If you do, but you aren't active, you should start by updating with current information and make an effort to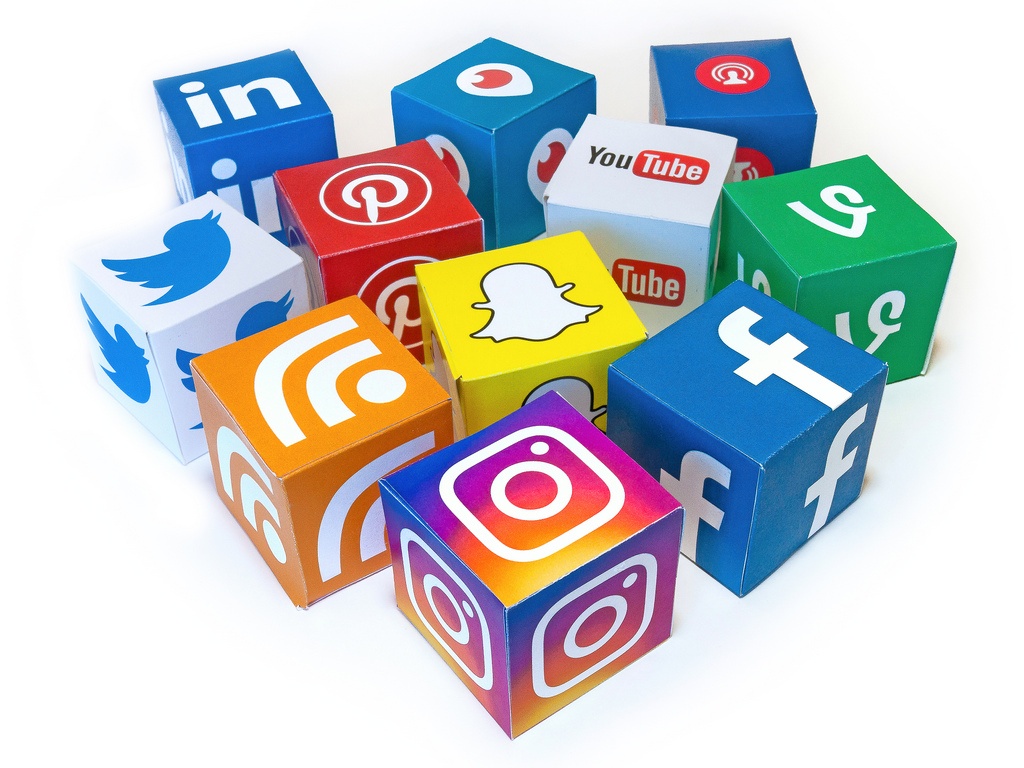 post on the account regularly. This could be daily or weekly but having a constant flow is key to keeping people coming back to your page.
When brainstorming content to post, it's beneficial to develop a schedule for info, pictures, tips or stories. Make sure that your posts are engaging and informative. Keep it positive, mature and fun so that your audience feels welcomed.
Social media has become a vital part of the business world. Some might not agree with it or think that people spend too much time on it, but at the end of the day, it is more beneficial for a business to jump on the band wagon than to fight against it.
When building your presence on social media, you'll want to use plenty of pictures! The more you show your food, drinks and atmosphere off, the better. Here's an article that goes into detail on preparing your offerings for the social media spotlight.
Online & App Ordering
We've definitely reached a point in the restaurant business where in many cases, patrons want their food fast AND made-to-order. To take away the whole idea of waiting in line, the trend of online ordering has increased. Many restaurant chains have developed apps that can process orders. This heightens convenience and customer experience. Restaurants like Panera Bread, Taco Bell, Chili's, Pizza Hut and many others use apps to streamline processes by shortening lines and wait times.
Text Messaging
In many instances, when visiting a restaurant with a wait, the receptionist will hand over a buzzer that vibrates when a spot opens up for seating. While this is still a popular method, it is becoming more and more common for restaurants to send out a text message to your phone instead. This is not only convenient for the customer—but also for the restaurant.
For example, if a restaurant is located at a mall or shopping center, while waiting for a table, the customer could go shop in the nearby stores instead of having to sit right in front of the reception podium bored and hungry. This also allows the receptionists and waiters to tap a button for a message to be sent to the customer's phone—instead of tracking the party down or yelling out the name to a group of people.
Check out this piece for more tips on making the most out of text message marketing for your restaurant.
Geo-Targeting with Ads
Consider investing in paid online advertising for your restaurant with geo-targeted ads. You'll usually see a better return on your dollar because you are targeting a specific geographic location with your ads. In other words, you aren't trying to attract the whole Internet, just people nearby looking for a place to eat. It would be easy to use the social media accounts that you already use. When you create your ads, you'll see options for targeting your desired location. If web searchers are in the desired location that you choose, your ads will pop up on their social media pages and the odds of landing their business will skyrocket!
{{cta('bcf67134-3b03-4028-b5b0-d3711bcd7337')}}