We recently went through some of our dated files here at Royer Corporation and came across several of our vintage marketing materials from decades ago! Founded in 1977, we have grown to be the nation's premier manufacturer of custom swizzle sticks, stirrers, cocktail picks and other small, decorated plastic promotional items. We were thrilled to come across these dated Royer ads – and we are happy to have the opportunity to share them with you!
While many things have changed since 1977, our dedication to manufacturing quality, USA-made stirrers and picks remains the same. So, without further adieu, please enjoy the vintage marketing materials below!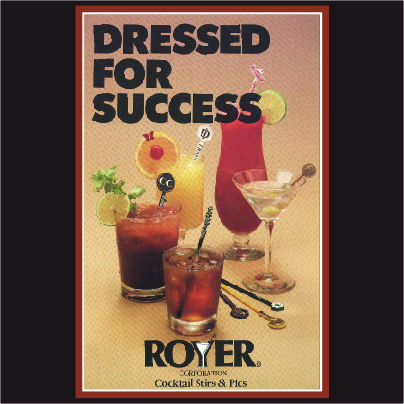 We've dressed our clients' cocktails for success for nearly 40 years!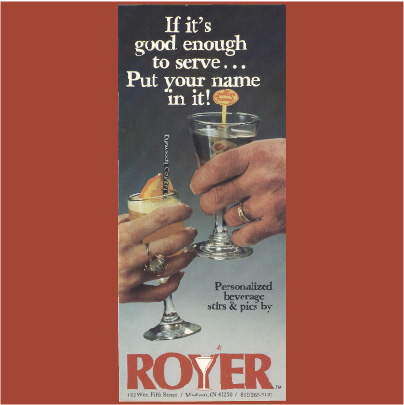 Adding your business name or logo to each drink served is easy, affordable and visually appealing with personalized stirrers and picks!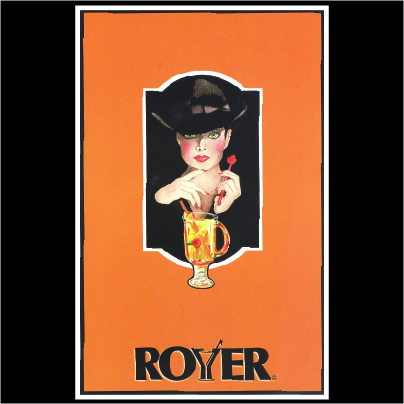 Vintage catalog cover.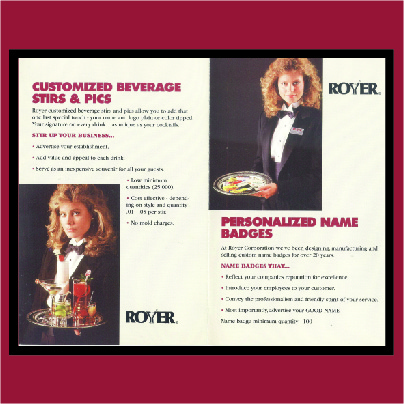 Custom stirrers and picks & name badges from Royer are a great combination for bars and restaurants.
To this day, we're proud to work with nearly every Las Vegas casino on their custom cocktail swizzle sticks and picks!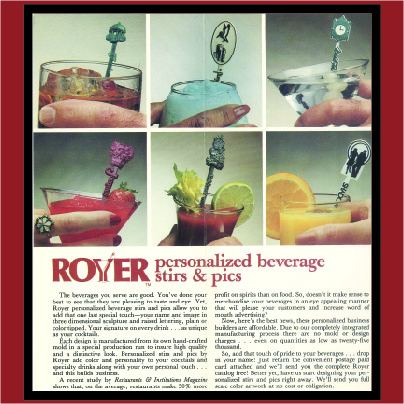 The custom possibilities are endless!
When doing business with us, you're working direct with the manufacturer. We do everything ourselves because that's the only way we can guarantee that every project is done right, from start to finish.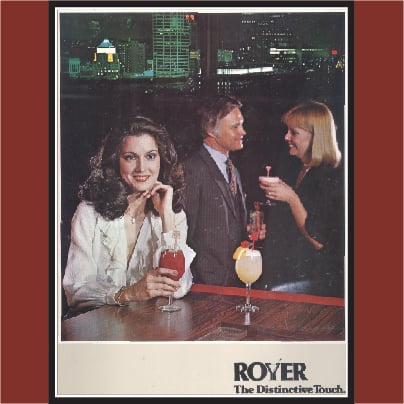 "Royer, The Distinctive Touch."
For all of those who have done business with Royer over the years, we sincerely thank you.
If you're currently in the market for a personalized swizzle stick or cocktail pick for your unique business or event, we look forward to the opportunity to earn your business.
{{cta('bcf67134-3b03-4028-b5b0-d3711bcd7337')}}