Tales of the Cocktail 2016 is quickly approaching & the crew at Royer is excited for the opportunity to be involved with this great event for the first time!
Along with being the Official Stirrer Sponsor, we are also thrilled to be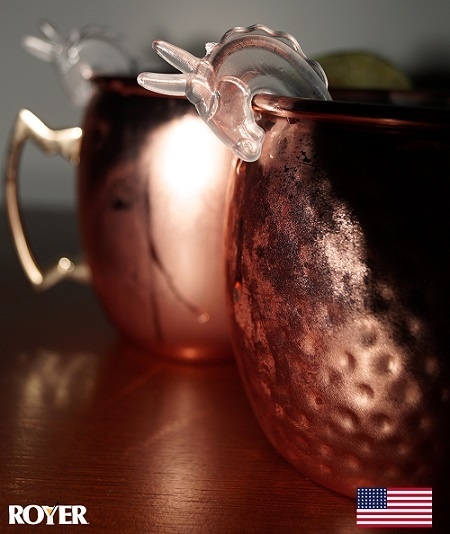 sponsoring this year's Official Cocktail Competition that is centered around the trending, Moscow Mule!
Angel Teta, the Bar Manager at Atula in Portland, Oregon, was announced as the winner of the competition in early May. Her take on the Mule is called "El Burro Catalan." Here are the details:
INGREDIENTS
1.75 ounces Absolut Elyx
.75 ounce Cigarrera Manzanilla Sherry
.25 ounce Starvation Alley Fresh Pressed Cranberry
.25 ounce natural cane syrup (1:1)
.25 ounce lemon juice
2 dashes Angostura Bitters
1.75 ounces Fever Tree Ginger Beer
DIRECTIONS
Shake all ingredients together except Fever Tree, double strain into copper mug, add ginger beer, and top with pebble ice. Add two shorty straws and garnish with expressed and manicured lemon peel wrapped around 4 skewered dried cranberries, and two short skinny stir straws.
Royer reps will be on-hand at the Kick Off Press Conference on July 20 in New Orleans to present the winner, Angel Teta, with a fully customized trophy! With approximately 400 entries, this year's Cocktail Competition was jam-packed with tasty concoctions.
Thirsty yet? We are! The Royer team can't wait for the opportunity to congratulate Angel in person next month by presenting her with a custom-made Moscow Mule themed trophy!