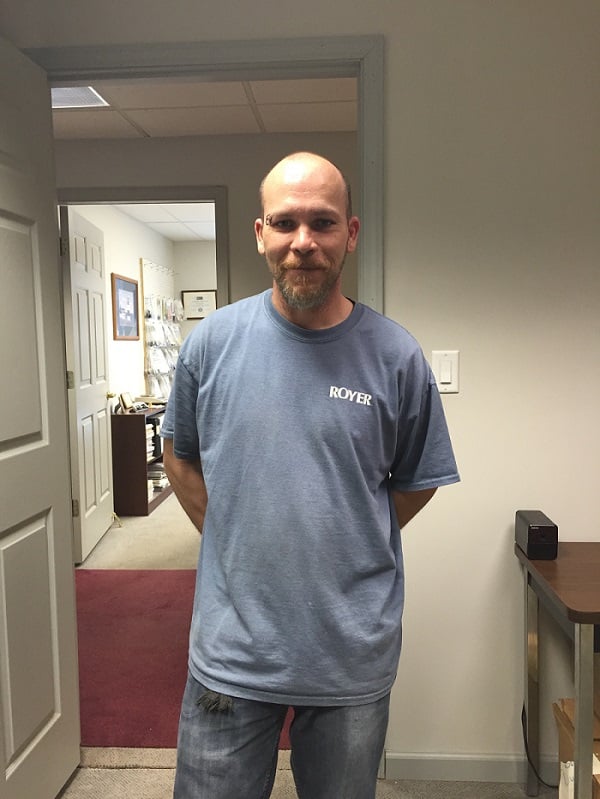 This week, we're glad to have the opportunity to feature our exemplary Product Bagger, Tommy Harrell. Tommy has been a member of the Royer team for 5 years and is well known for his fast-paced bagging style! He can always be counted on to get his job done in an extremely timely and accurate manner.
We invite you to take a few moments to get to know Tommy, a valued member of our "Swizzle Stick Squad" here at Royer!
Q: How long have you been employed at Royer?
Tommy: 5 years.
Q: What do you enjoy most about your job as a Bagger?
Tommy
: I enjoy the fast pace, the responsibility and knowing almost everything about my job.

Q: You're known as being an extremely fast & efficient bagger. What is your secret?
Tommy: 5 years of perfecting my routine, day in, day out.
Q: Tell us a fun fact about yourself that your colleagues at Royer may not know!
Tommy: I love my family time.
Q: If you could travel anywhere in the world for a vacation, where would it be and why?
Tommy: I'd like to go to Alaska. It would be a good place to spend time alone.
Q: What is your favorite music genre? Any favorite artists or songs?
Tommy: Heavy Metal! I like the song "In This Moment" by Big Bad Wolf.
Q: We heard that you were into racing. If this is true, what type of racing do you like to watch? Do you do any racing yourself?
Tommy: I like off-road racing and drag racing. I don't race myself, but I would like to!
Q: What are some of your hobbies outside of work?
Tommy: Camping, fishing & off-road go-karts.
{{cta('42481697-67bf-4c48-ae5d-f85943227809')}}