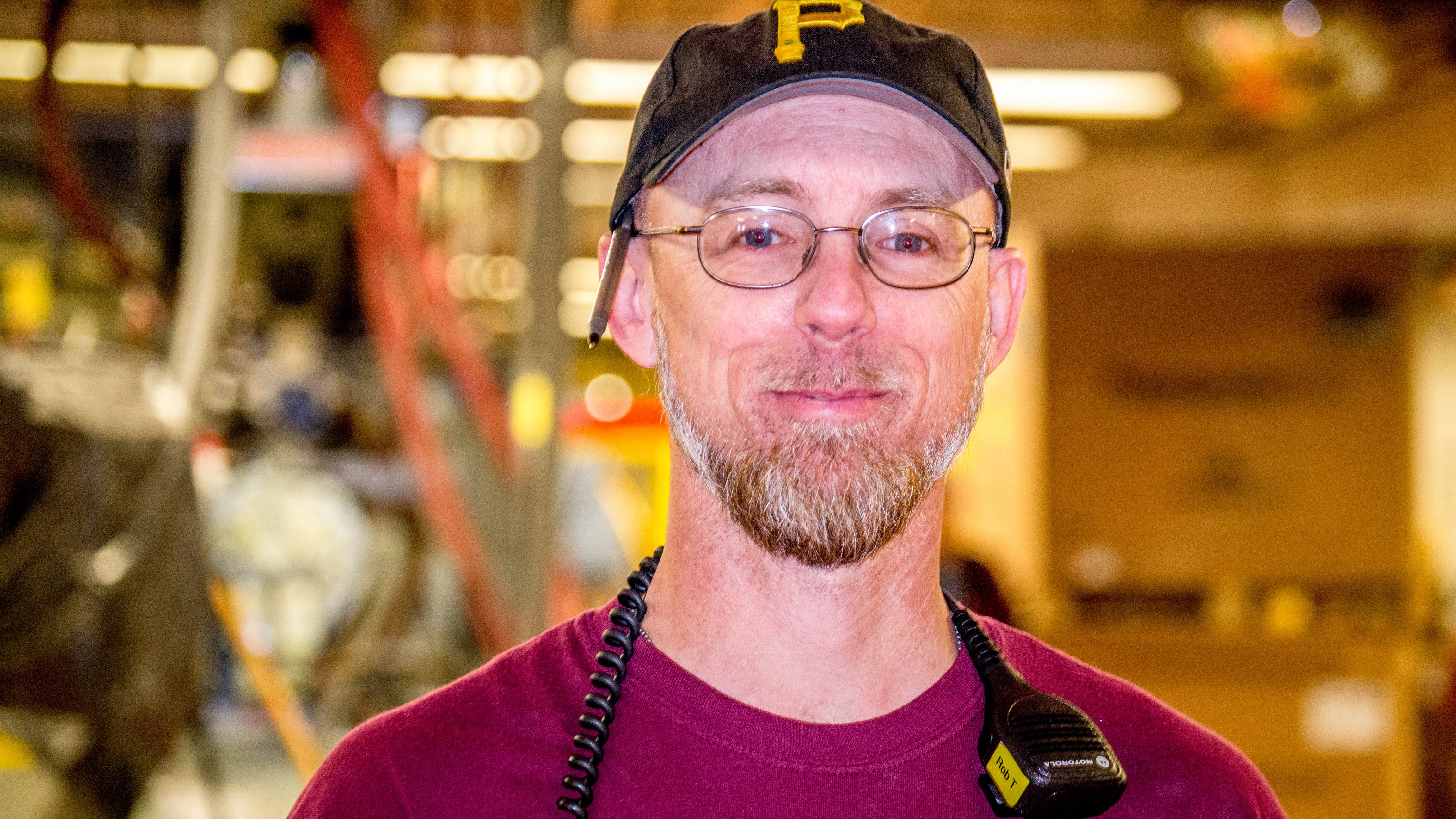 We recently had the opportunity to have a brief Q & A Session with our incredible 1st Shift Supervisor, Rob Tullis! Rob is a crucial part of Royer's continued success, which is why we wanted to recognize him on the blog!
When it comes to the ins and outs of our everyday manufacturing & decorating process, Rob is a true expert.
We're able to continue manufacturing the world's best custom swizzle sticks, drink stirrers, cocktail picks & other molded & decorated plastic promotional products because of supervisors like Rob who do whatever it takes on a daily basis to produce results.
Please take a moment to get to know Rob, a valued member of Royer's "Swizzle Stick Squad!"

Q: Rob, how long have you been a part of the Royer Corporation team?
Rob: I joined the Royer team in April of 2009 as a 1st Shift Processing Technician. I then went to 3rd shift that winter as a Processing Technician to cover a vacancy. This was intended to be short-term, but soon after I was promoted to 3rd Shift Supervisor & remained there until November of 2014 when I became 1st Shift Supervisor.
Q:
Tell us about your position as 1st Shift Supervisor & explain some of your responsibilities.
Rob: My position is challenging & I really enjoy that. I'm now involved in many decision making aspects of the job flow, such as input on scheduling, job movements & job direction on 2nd & 3rd shifts. I do have many more employees that I supervise as compared to when I was on 3rd shift, but part of that is due to the continued growth of the company – which is a very good thing! I have a lot of good employees that I supervise & I enjoy working with everyone in all other departments, as well.
Q: What recent Lean implementations have been the most beneficial for you as 1st Shift Supervisor?
Rob: Three-machine cell implementation has been very beneficial for me. In addition, there are many other recent improvements that have made a big difference, including an upgraded scheduling & order tracking system. Plus, we're implementing changeover & color change Lean initiatives with our technicians.
Q: What do you enjoy most about working at Royer?
Rob: I thoroughly enjoy the daily challenge of my job, but I enjoy the people that I work with the most. I am very lucky to work for an owner that actually knows me & my family. That goes for everyone in the sales department, human resources, payroll, scheduling & the tool room. Many of the operators that I supervise are also friendly with my family and are always asking about our newborn. I don't feel like that happens much in factory life.
Q: What has been your most memorable moment during your employment at Royer?
Rob: Having three children at the time & working 3rd shift for a few years, it was very memorable the day our owner, Roger Williams, called me into his office & asked me how I would like to be on 1st shift. I never thought on the day I was hired here that I would ever end up being the 1st Shift Supervisor, so that was a great day in my career here at Royer.
Q: Tell us a fun fact about yourself that your colleagues at Royer may not know!
Rob: I can type up to 80 words per minute & I will grab a microphone for some karaoke occasionally!
Q: Tell us what it is like to be a Pittsburgh
Steelers fan here at Royer. Do you ever find it difficult to get along with your Bengals and Colts fan colleagues during football season?
Rob: No, in no way do I find it difficult. We have a lot of good-natured ribbing of one another. I actually would root for either the Colts or Bengals to win a Super Bowl if my team is not eligible in that particular year. Now my colleagues, on the other hand, would not pull for my Steelers! They have seen too many Lombardi trophies going back to Pittsburgh! (another elbow to the ribs)
This goes for the Indiana Hoosiers as well – except I am the one that doesn't have the better college team in recent years.
Q: If you could travel anywhere in the world for vacation, where would it be and why?
Rob: I think I would like to go to Australia. I enjoy nature as much as possible and it seems like every time I see a nature show that really catches my attention, it is somewhere in Australia. It looks like it would be a beautiful place to visit.
Q: Are you a fan of music? If so, who are your favorite artists & what are some of your favorite songs?
Rob: Absolutely! I'm interested in a lot of different genres & eras. Or, I guess I'm just a little older! My favorite bands throughout my life have been Tesla & The Black Crowes. I could list way too many songs. More recently, I like Switchfoot & Kutless, who are Christian rock bands. Plus, some country – Eric Church & Jason Aldean.
Q: What are some of your hobbies outside of work?
Rob: I do a lot of fishing & hunting with my family, every chance I get. I do get to fish some, but typically when I deer hunt, I am just a guide & witness for my boys. I give up almost all of my deer hunting to take and watch them. The joy and fun we share in the woods is unmatchable to me.
We also go to baseball & football games, and the occasional car race – anything outdoors that the whole family can do! I am a professional fan of any sports or academic activities my kids participate in. And, my wife wouldn't let me live it down if I didn't say I enjoy fantasy baseball & fantasy football!
Other than that, we are members of Hanover Baptist Church and enjoy church activities. Our Bible Study group recently went to the Creation Museum & it was fascinating. We are going to have to go back because between me reading too much and communicating with the group, we didn't get to see half of it!
Q: If you could design your very own Royer custom swizzle stick, how would it look?
Rob: A swizzle stick for me would probably look like a tree. I would include small pictures (label stickers) of my wife, Heather, my 14-year-old daughter, Katlyn, my 12-year-old son, Evan, my 10-year-old son, Austin, & our new blessing of a baby daughter, Ihla.
If it were something for Royer to market & sell, the swizzle stick would likely be hunting or fishing oriented. Stirrers featuring a large-antlered deer or different species of fish would interest me!
{{cta('bcf67134-3b03-4028-b5b0-d3711bcd7337')}}