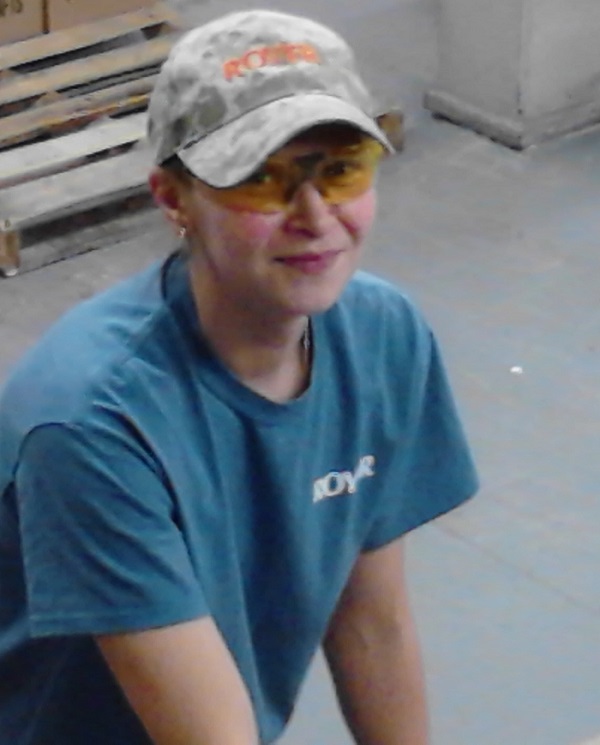 Today, we visited with Royer Machine Operator, January Darnall. Factory supervisors have recently been extremely impressed with January's work ethic, professionalism and positive attitude, which is why we found it fitting to feature her on the blog!
January is a big fan of high fives and a few words of encouragement. She told us, "Giving someone a high five brings a smile to their face, while a few words of encouragement will boost their confidence. Neither one takes much time, but they both go a long way!"
Please take a few moments to get to know January, a proud member of our "Swizzle Stick Squad" here at Royer!
Q: What do you enjoy most about your job?
January: I like a lot of things about my job, but what I enjoy most are the people I work with. We work as a team and I love that about us. No matter what position a Royer employee holds, everyone is willing to get their hands dirty!
Q: What does a typical shift as a Machine Operator (Product Bagger) consist of?
January: Any typical day as a bagger consists of getting my parts to bag, logging in the boxes, mixing them in a tumbler if necessary, dumping the parts in a hopper, bagging them, weighing them, boxing them, putting a label on, and stacking them on the skid. It's like a free pass to the gym everyday and I love it! What a workout! :)
Q: Tell us a fun fact about yourself that your colleagues here at Royer may not know!
January: In high school, I had 3 full ride scholarships to play basketball, 2 letters of recommendation to be a veterinarian at Purdue, and the choice to model for Nike or Reebok. I'm also a sucker for cartoons. I love them!
Q: If you could travel anywhere in the world for a vacation, where would it be?
January: I would travel to Australia because I like the way they talk!
Q: What is your favorite music genre? Any favorite artists or bands?
January: Guns N' Roses & The Beatles! G-N-R rocks & the Beatles roll!
Q: Are you a sports fan? If so, which teams do you root for & why?
January: I love basketball! Go Cards! Rick Pitino is a great coach! You can't have a good team without a great leader.

Q: If you could purchase a Royer product for your own personal use, which would it be and why?
January: It's hard to pick just one because I want some of just about everything we make. If I had to pick, it would be customized coffee stirrers – with my name on them!
{{cta('42481697-67bf-4c48-ae5d-f85943227809')}}