Today we were excited to have a chance to visit with one of our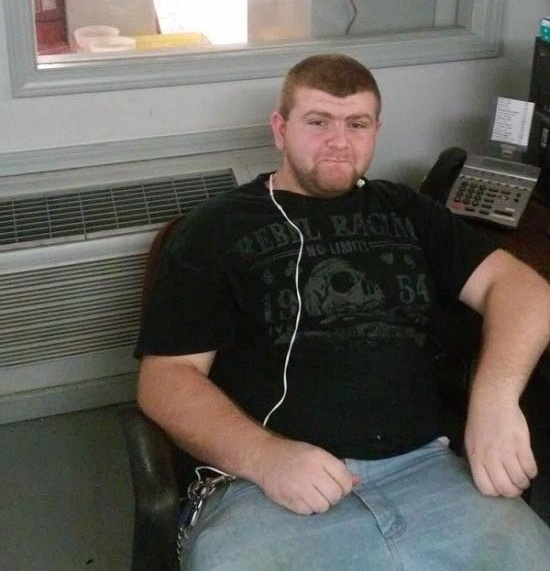 stellar Print Room Operators, Dewey Holman. Dewey goes above and beyond to make sure we deliver stellar products in a timely manner. You only have to know Dewey for a few minutes to notice his upbeat personality & great attitude.
Great employees like Dewey allow us to continue manufacturing the industry's best custom swizzle sticks, drink stirrers, cocktail picks & many other molded & decorated plastic promotional items.
Please take a moment to get to know Dewey, a valued member of Royer's "Swizzle Stick Squad!"

Q: How long have you been employed at Royer?
Dewey: I've been a Royer employee since early March of 2015.
Q: What do you enjoy most about working in the print room?
Dewey: That would have to be the people of the print room! They are all easy to work with.

Q: What has been your most memorable moment during your employment at Royer thus far?
Dewey: My most memorable moment was on 7/4/2015, when storms and heavy rainfall caused a power outage at Royer & flooding in the area. I took matters into my own hands and swam out to save a woman's life!
Q: If you could travel anywhere in the world for a vacation, where would it be and why?
Dewey: It would have to be Dale Earnhardt Sr.'s grave because my dad promised to take my mom there – & he unfortunately never got the chance to. So I want to do it for him.
Q: What is your favorite music genre? Favorite artists? Favorite songs?
Dewey: My favorite genre is country. My favorite artist is Josh Turner. My favorite songs are "Long Black Train" & "King of the Road."
Q: What are some of your hobbies outside of work?
Dewey: I enjoy playing XBox 360, riding 4-wheelers, playing basketball & baseball, and yard sales with my mom.
Q: Are you a sports fan? If so, who are some of your favorite teams?
Dewey: Yes! Football: Atlanta Falcons. Baseball: New York Yankees. Basketball: Los Angeles Lakers.
Q: If you could
design your very own Royer custom swizzle stick

, how would you do it? Any specific shape, design or theme you would include?
Dewey: The shape would include the design of a basic human hand. I'd make the part you actually hold on to square & the rest round like a top!
{{cta('bcf67134-3b03-4028-b5b0-d3711bcd7337')}}