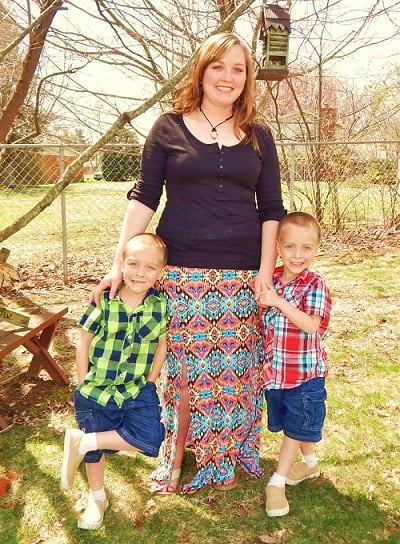 Today we had a chance to visit with Autumn Zehren, our incredible Direct Print & Design Technician. Autumn has been an integral part of the Royer team since November of 2010. Her leadership & design expertise is critical for the continued success of our day-to-day operations.
We invite you to take a few moments to get to know Autumn, a valued member of our "Swizzle Stick Squad" here at Royer!
Q: Autumn, please tell us a little about your position as our Direct Print & Design Technician. What is your favorite type of project to work on?
Autumn: My position consists of many things, which I enjoy because I like to stay busy. I am responsible for making sure that all the print art and layouts are ripped and ready to go for our printers. I also do a lot of color matching. I enjoy it because I love working with the colors! I also print prototypes for upcoming business and help set up jobs on our printers when needed.
Maintaining our Tool Room Department's schedule is another responsibility of mine, which I like because I'm obsessed with keeping things organized!
I enjoy my job because every day is different. One day I am working on layouts, the next I am printing prototypes and color matching, and in the middle I am helping with artworks & maintaining our schedule for the Tool Room. I like to keep busy and love my job because I get to see products progress from the beginning stages to the end. I love the people that I work with – we are like a family back here in the tool room.
Q: What does a typical day at work consist of for you, or is there such a thing?
Autumn: I don't think there is really ever a typical day. I am usually working on print art, creating layouts and ripping them, creating prototype print art, or working on the schedule for our Tool Room department. I also occasionally work on artworks for Tom in Marketing. :)

Q: How long have you been a part of the Royer team?
Autumn: I started working here in November of 2010 – so a little over 4 years.
Q: Are you originally from the Madison area?
Autumn: Yes, born and raised! :)
Q: Tell us a fun fact about yourself that your colleagues at Royer may not know!
Autumn: I am a pretty open person and my Royer team is like a second family to me, so I am not sure what they don't know!
Q: What is the coolest place you've been for a vacation?
Autumn: Jamaica – and I could have stayed forever!
Q: What is your favorite music genre? Favorite artists? Favorite songs?
Autumn: I love music! So I have many favorites… I love to listen to Alternative Rock, Rock, Hard Rock, Classic Rock, Blues, Reggae, etc.
I also love to listen to Dave Matthews, Citizen Cope, Bob Marley, Buddy Guy, Jack Johnson, Ben Harper, Led Zeppelin, Jimi Hendrix, Slightly Stoopid, and the list could go on and on.
Right now, my kids are obsessed with hearing "Hey Baby" by Jimi Hendrix, and "Steal My Kisses" by Ben Harper. We love to sing and have dance parties in our living room!
Q: What do you like to do in your free time? What are some of your hobbies and interests?
Autumn: Well, between working full time and raising twin boys, I don't get a lot of free time. However as my sons get older, I am starting to be able to work on more projects. I enjoy crocheting, painting, drawing, taking pictures & being outside. I also like working on projects with my family (we are making a lot of things for our house out of cedar trees – Pinterest is like the devil to my husband right now…)
I basically enjoy anything artsy and outdoors!
Q: What is your favorite movie of all time and why?
Autumn: I am a movie freak. I have binders of movies that I alphabetized, because I'm weird like that! :)
I have too many favorites, but my all-time favorite would have to be a toss-up between "Pulp Fiction" & "Old School." They are both classics (to me) and I love the actors in both.
Pulp Fiction – I love watching Quentin Tarantino movies. They always get you hooked and keep your attention until the very end. Who in this world doesn't love Samuel L. Jackson, John Travolta, Uma Thurman & Bruce Willis?
Old School – This movie just cracks me up every time I watch it. I love a good movie that keeps you laughing. I couldn't even count how many times I have watched it. Great cast – Will Ferrell, Luke Wilson & Vince Vaughn – all hilarious actors.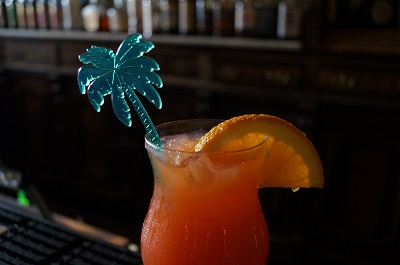 Q: If you could purchase a Royer product for your own personal use, what would it be and why?
Autumn: Well I already use our stirrers for my afternoon cocktails!
{{cta('bcf67134-3b03-4028-b5b0-d3711bcd7337')}}