Earlier this year, we crowned Pete Weinzettl as the winner of our "Show Us How You Swizzle" video contest. If you haven't seen the winning video, please do yourself a favor and watch! As Pete puts it, his video details the use of Royer's famed custom swizzle sticks throughout world history!
After Mr. Weinzettl received his prize, he didn't just send us pictures – he put together the AWESOME video below that features their new custom swizzle sticks! Check it out!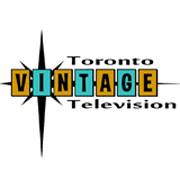 As you can see in the video, Pete's custom swizzle stick carries a "Toronto Vintage Television" theme. Toronto Vintage TV is a video podcast that promises to cover vintage and retro inspired events and places in and around Toronto and beyond. Keep up with Pete & his co-star, Freda Rama's coverage by liking their Facebook page and by checking out their website: http://torontovintagetv.wordpress.com/
Thanks again to Pete and to all of those who entered our contest this year. You have helped us show the world how fun and creative our swizzle sticks can be – not to mention their legendary branding & marketing benefits! We certainly look forward to continuing this tradition in the future! Cheers!
{{cta('66fcb7c6-cf71-4d60-91ff-6d12a3859153′)}}