As a custom swizzle stick manufacturer that has led the industry for nearly 40 years, we'd like to provide some exposure for the members of The International Swizzle Sticks Collectors Association (I.S.S.C.A).
I.S.S.C.A. was founded in June of 1985 by Ray P. Hoare of Canada and Polly Rusk of Arizona. The formation of the Association addressed the need for a place where stirrer & pick collectors could get together to show off, trade & discuss their latest discoveries!

The group hosts conventions every other year in Las Vegas. The inaugural meeting was held in 1987 & the next meeting is set for September 2015. Conventions last for 3 days & consist of morning meetings followed by afternoon networking, socializing & trading. Multiple guest speakers, cocktail parties & a closing banquet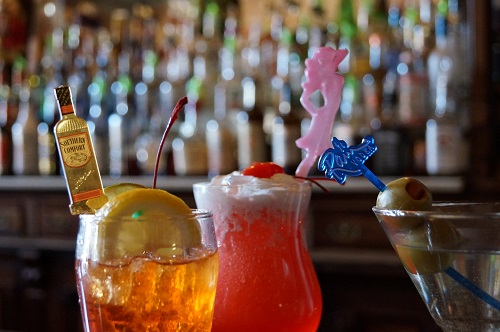 highlight the event.
While some of the swizzle sticks that collectors amass over the years may be manufactured by our competitors, Royer is certainly proud to be responsible for a large amount of the stirrers distributed in the United States and worldwide.
If you're passionate about swizzle stick collecting, joining the I.S.S.C.A may be for you. To learn more about how to join, please visit https://www.swizzlestickcollector.com/.
The staff at Royer is also happy to report that the custom stirrer & cocktail pick business is strong and better than ever. To meet and exceed the needs of our customers, our company is dedicated to continuous improvement in all facets of our business. Investing in cutting-edge injection molding, digital printing, & hot foil stamping equipment has allowed Royer to offer customers the most sought-after custom swizzle sticks in the world.
{{cta('66fcb7c6-cf71-4d60-91ff-6d12a3859153′)}}