Personalized beverage stirrers and cocktail picks provide key marketing benefits for all restaurants who choose to use them. In a busy world where logo touch points are critical for brand recognition, custom swizzle sticks and picks are affordable, visually appealing garnishing tools that can add a personal touch to all drinks that are served.
Below are some examples of the key marketing benefits of using personalized stirrers and cocktail picks at restaurants.
1. Personalized Stirrers and Cocktail Picks Add Your Logo or Slogan to Each Beverage Served.
Logo touch points are crucial for generating brand recognition for your restaurant. Chances are, you're already using some type of swizzle sticks or picks within your cocktails – solely for functionality. An upgrade to custom products is surprisingly affordable and the marketing benefits are priceless. Custom stirrers and picks can be fully customized to ensure the shape, colors & design fit perfectly with your logo and/or slogan.
2. Custom Swizzle Sticks Will Help you Dominate Social Media With Your Brand Presence.
If your restaurant isn't on social media, now is the time to get there. To maximize the reach of your marketing efforts, building a consistent presence on all social platforms is critical to reaching your target audience!
Beautiful, high resolution pictures of your food and drink presentations will be key to drawing attention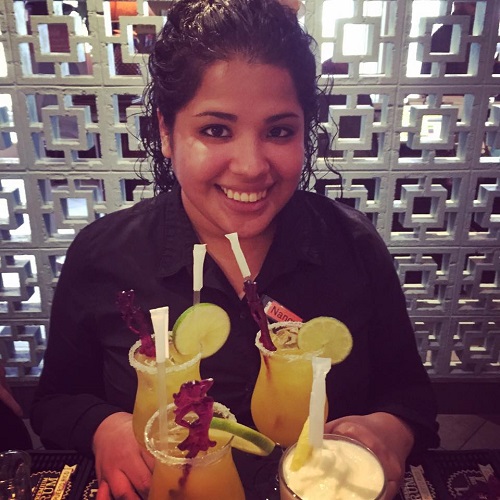 to your restaurant's social media pages. When posting these photos within your marketing materials, you don't want the stellar food or cocktails that is pictured to be unbranded. Personalized stirrers and picks are perfect for marketing photos, as they ensure that viewers associate your restaurant's logo with each tasty presentation they see.
3. Custom Swizzle Sticks and Picks Boost Perceived Value!
Once you have made sure that all of your signature drinks and cocktails taste great, you must shift your focus to marketing them! This is where custom swizzle sticks and picks come in. Adding an elegant, branded to stirrer to drinks is a great way to increase the perception of value. They add color, visual appeal & that all-important logo touch point to all drinks served to your patrons.
While custom stirrers and picks may not be high on your list of priorities, exploring the unique ways they can benefit your restaurant business is a must! For a few pennies, you can add your company's signature to every beverage served.
{{cta('bcf67134-3b03-4028-b5b0-d3711bcd7337')}}