With the weather getting hotter and the kids getting out of school for the summer, it is safe to say that grilling season has officially begun. Grilling out is one of the most popular activities for Americans to do during summertime! Food and drinks have always had the power to bring people together.
With the warm summertime temperatures upon us, we always need to make sure that tasty, cold cocktails are on-hand to keep everyone refreshed. From cocktails that pair well with specific types of food, to drinks that are perfect for serving large groups, there are many possibilities. Below are some of my all-time favorites that are not only easy—but delicious.
The number one drink that many adults think of when it comes to grilling is beer! Whenever you have a BBQ there is usually a good supply of beer. Believe it or not, there are beer cocktails that are delicious, crowd favorites.
Ingredients
1 seedless watermelon (6-pound)

2 tablespoons granulated sugar

1/4 cup maraschino liqueur

4 12-ounce bottles white beer
Blend the watermelon until liquified. Strain out the pulp, saving only the juice (makes about six cups of juice). Stir in sugar for two minutes or until dissolved. Refrigerate. Gently stir in the the maraschino liqueur and beer.
Ingredients
1 1/4 cups Applejack (apple brandy)

1 1/4 cups Fresh lemon juice

3/4 cup Pure maple syrup

6 tablespoons Apple cider vinegar

4 cups chilled Hefeweizen beer


3/4 cup chilled Club soda (optional)

8 Lemon wedges
Stir Applejack, lemon juice, syrup and vinegar in a large pitcher. Add 1 cup ice. Cover and refrigerate for 2 hours. Gently stir in beer and club soda. Pour over ice into highball glasses, and garnish with lemon wedges and your favorite Royer swizzle stick!
Ingredients
1/2 glass Stout Beer

1/2 glass Champagne
Fill 1/2 a collins glass with a stout and gently top with champagne.
Another summer drink that is popular is tea. There are so many types and flavors of tea that the options for tea are endless. Here are some tea cocktail ideas to spark your creativity.
Sour Mash & Lime Tea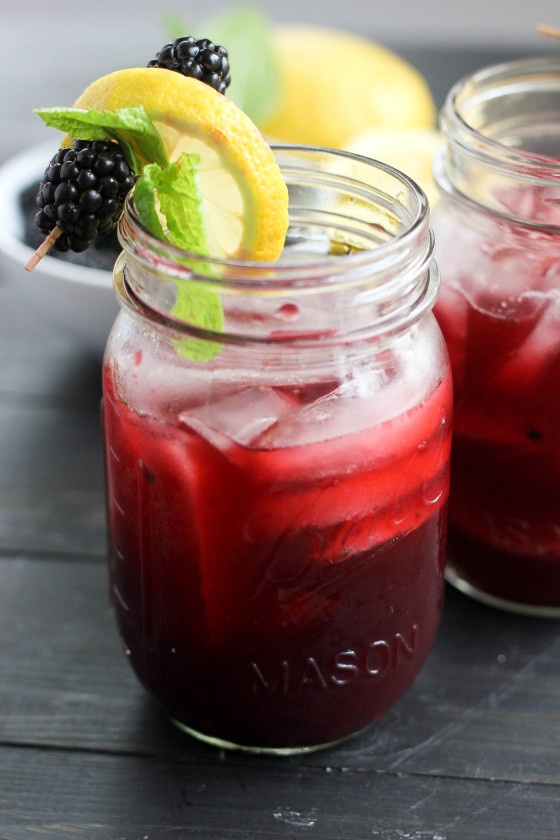 Ingredients
4 cups water

6 regular-size tea bags (about 1/2 oz. total)

1 cup granulated sugar

1 can (6 oz.) frozen limeade concentrate, thawed

3 cups cold water

12 oz. sour-mash whiskey (such as Jack Daniels), or any good bourbon (about 1-1/2 cups)

Lime wedges and your favorite fresh fruit for garnish (speared with a Royer cocktail pick, of course)
In a medium saucepan, bring the 4 cups water to a boil. Add the tea bags, remove from the heat, cover, and steep for 15 minutes. Meanwhile, put the sugar and limeade concentrate in a 2-quart heatproof container (like a large Pyrex liquid measure). When the tea is ready, remove the tea bags (don't squeeze them) and add the tea to the limeade mixture, stirring to combine. Stir in the 3 cups cold water, let cool to room temperature, and then refrigerate until ready to serve.
To serve, pour 1-1/2 ounces of the whiskey into each 12-ounce glass. Add 1 cup of the limeade-tea mixture to each glass. Stir to combine. Add ice and garnish with the lime wedges, if you like.
Ingredients
3 cups fresh blackberries

3/4 cup sugar

2 tablespoons chopped fresh mint, plus mint sprigs for garnish
6 good quality black tea bags
Good quality bourbon, to taste (Bobby Flay likes Woodford Reserve)
Combine the blackberries, sugar and chopped mint in a large bowl and mash with a potato masher or wooden spoon; let sit while making the tea.
While the blackberries are macerating, bring 1 1/2 quarts cold water to a boil in a medium saucepan. Remove from the heat, add the tea bags and let steep for about 3 minutes. Remove the tea bags and pour the tea over the blackberry mixture. Let the mixture sit at room temperature for at least 1 hour to let the flavors meld.
Pour the mixture through a strainer into a pitcher, pressing on the solids. Cover and refrigerate until cold, at least 2 hours. (You can also pour the mixture into a bowl set over an ice bath to cool it faster.)
Serve the blackberry tea over ice in tall glasses and float a shot of bourbon on top of each. Garnish with fresh mint sprigs (like a mint julep).
Ingredients
1 quart freshly brewed tea, chilled

2 cups fresh mango juice, chilled

1/2 cup gin

1/4 to 1/2 cup simple syrup (equal parts sugar and water heated until sugar dissolves; cool)

Ice cubes, as needed

Fresh mango slices, for garnish

Mint springs, for garnish
Add the tea, mango juice, gin and simple syrup to a pitcher. Stir and refrigerate until chilled. Serve in glasses filled with ice and garnished with fresh mango slices and mint.
Don't forget to compliment your drink with one of our festive swizzle sticks. They are the perfect partner to any drink that you decide to make this summer!
{{cta('bcf67134-3b03-4028-b5b0-d3711bcd7337')}}