Earlier this year, we introduced our new, themed card holder picks to the floral industry. In a short amount of time, we have received some very positive feedback from our florist customers.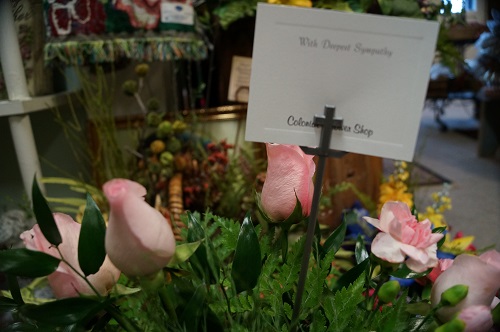 Our 12″ and 18″ themed floral card holder picks have proven to be welcomed additions to arrangements & planters. Many florists have emphasized their satisfaction with the ways that themed card holders allow them to add visual appeal and a personalized touch to their offerings.
We would like to share the following testimonial video clips from one of our most recent florist customers.
The first clip covers a comparison to traditional floral picks, the emphasis on personal appeal & the feedback received from customers.
The next clip covers the positive reaction from Funeral Directors & guests after themed floral picks were used within sympathy floral arrangements & planters.
If you work in the floral industry, what type of card holders do you offer your customers? Would you find value in offering a themed variety? Please feel free to browse all of our themed floral picks in our newly renovated online store by clicking the link below!{{cta('c2c5ac6f-d11b-471d-a806-a850e19f9e0f','justifycenter')}}