The beginning of March brings a great deal of excitement. The weather is getting warmer, people are starting to get out more, and the wonderful holiday of St. Patrick's Day is upon us. Every March 17th, on the anniversary of St. Patrick's death, the Irish have observed this day as a religious holiday for over 1,000 years. This day for some is just another day during the season of Lent, but to others,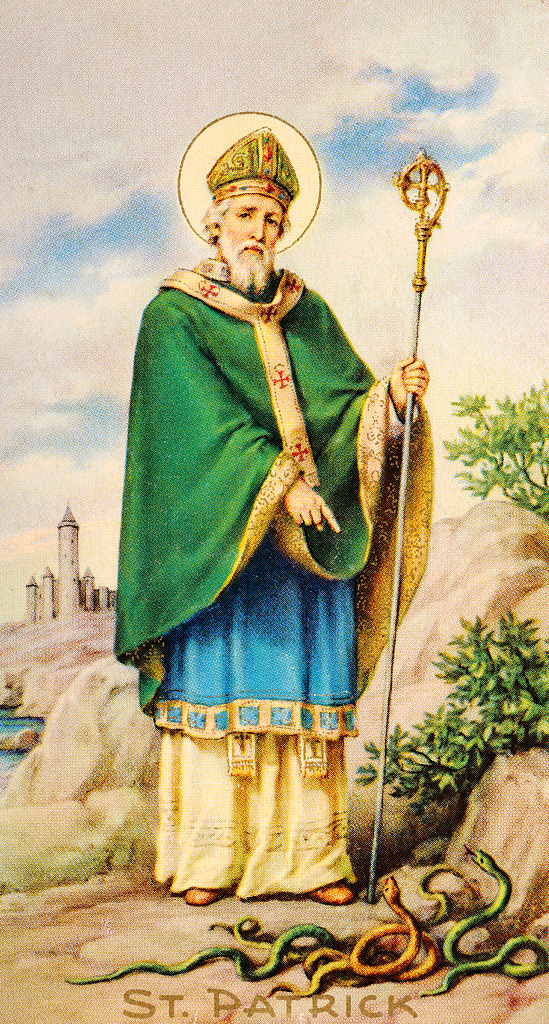 especially of Irish decent, it is a day of partying, parades, drinking, food and having a good time! Here is some insight into the history of St. Patrick's Day, as well as info on how many of the traditions began!
St. Patrick
Saint Patrick lived during the fifth century. He was born in Roman Britain. At the age of 16, he was kidnapped and brought to Ireland as a slave. He later escaped but returned later and has been credited with bringing Christianity to its people. St. Patrick is seen as the patron saint and national apostle of Ireland. One of the best known legends discusses the ways St. Patrick used the Irish clover (Shamrock) to explain the Holy Trinity (Father, Son, and Holy Spirit).
Since between the 9th and 10th centuries, people in Ireland have been observing the Roman Catholic feast day of St. Patrick on March 17th. However, the first parade held to honor St. Patrick's Day took place in the United States, not Ireland. On March 17, 1762, Irish soldiers serving in the English military marched through New York City. Along with their festive music, the parade helped the soldiers reconnect with their Irish roots, as well as with fellow Irishmen serving in the English army.
The Shamrock
The shamrock, which was also called the "seamroy" by the Celts, was a sacred
plant in ancient Ireland because it symbolized the rebirth of spring. By the seventeenth century, the shamrock had become a symbol of emerging Irish nationalism. As the English began to seize Irish land and make laws against the use of the Irish language and the practice of Catholicism, many Irish began to wear the shamrock as a symbol of their pride in their heritage and their displeasure with English rule.
Did You Know?
The color traditionally associated with St. Patrick was blue, not green!
The Leprechaun
The original Irish name for these figures of folklore is "lobaircin," meaning "small-bodied fellow."
Belief in leprechauns probably stems from Celtic belief in fairies, tiny men and women who could use their magical powers to serve good or evil. In Celtic folktales, leprechauns were cranky souls, responsible for mending the shoes of the other fairies. Though only minor figures in Celtic folklore, leprechauns were known for their trickery, which they often used to protect their much-fabled treasure.
Corned Beef
Each year, thousands of Irish Americans gather with their loved ones on St. Patrick's Day to share a "traditional" meal of corned beef and cabbage. Though cabbage has long been an Irish food, corned beef only began to be associated with St. Patrick's Day at the turn of the century.
Irish immigrants living on New York City's Lower East Side substituted corned beef for their traditional dish of Irish bacon to save money. They learned about the cheaper alternative from their Jewish neighbors.
The St. Patrick's Day tradition began as a feast day held in honor of St. Patrick on the anniversary of the day he died. Christians are allowed to put aside their Lenten restrictions on food and alcohol consumption on this day, which is why excessive drinking has become so permanently linked to the celebration. So
whether you start drinking your favorite cocktails or beer at 6am or you wait until dinner to start consuming—remember to thank the Irish for St. Partick's Day traditions!
Whether you are having a big party or just a small get together, make sure that your drink is dressed for the occasion. Class it up and make it something that no one will ever forget with Royer's one-of-a kind customized swizzle sticks. For all of your St. Patrick's Day themed drink stirrer needs, hop over to Amazon to purchase the perfect swizzle sticks for your party!
{{cta('1b95f7cd-f8b1-4a8a-ac32-4461619d7df1')}}