Bar, nightclub and restaurant owners are always on the lookout for ways to attract business. Radio & TV ads, social media promotions, sponsorships, digital advertising, food/drink/cover charge specials, and countless other promotional tools are used to get people in the door. While attracting people to your business is certainly the most important initial step in earning business, you also must pay great attention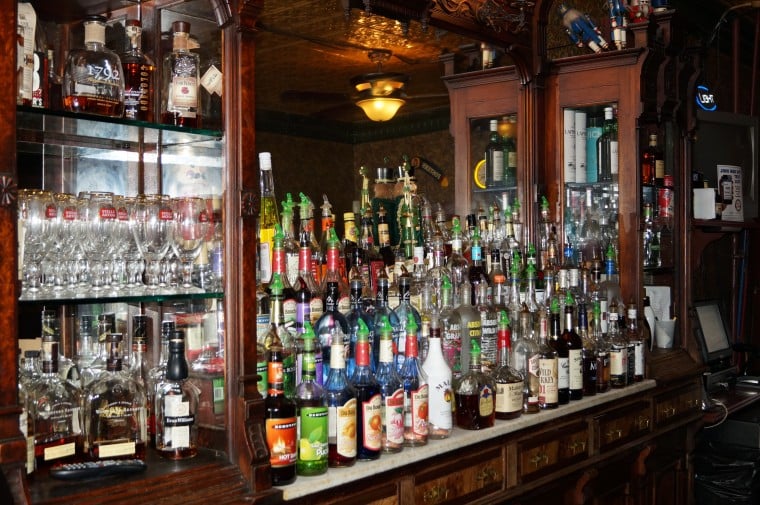 to the details that make the experience at your establishment stand out from the competition. Once you attract business, you must make every effort to retain it.
This is where custom promotional products come in. When guests walk through the doors of your business, there is a strong likelihood that they are going to purchase food or drinks. So, what can you do to make the mixed drink, sandwich, or other offering unique and memorable?
Placing your name, logo and design within your food and drink offerings boosts perceived value & provides a subtle reminder to guests that your establishment pays great attention to detail.
As an example, let's take a look at the picture below. If this cocktail were served with a plain, run of the mill sip straw, it would taste great but likely wouldn't stand out in a patron's memory. If the cocktail were to be served with this unique & recognizable custom swizzle stick, there is a strong likelihood that the drink will be remembered long after a visit to the Square Bar. With a design as interesting as this one, patrons would likely take the stirrer home with them.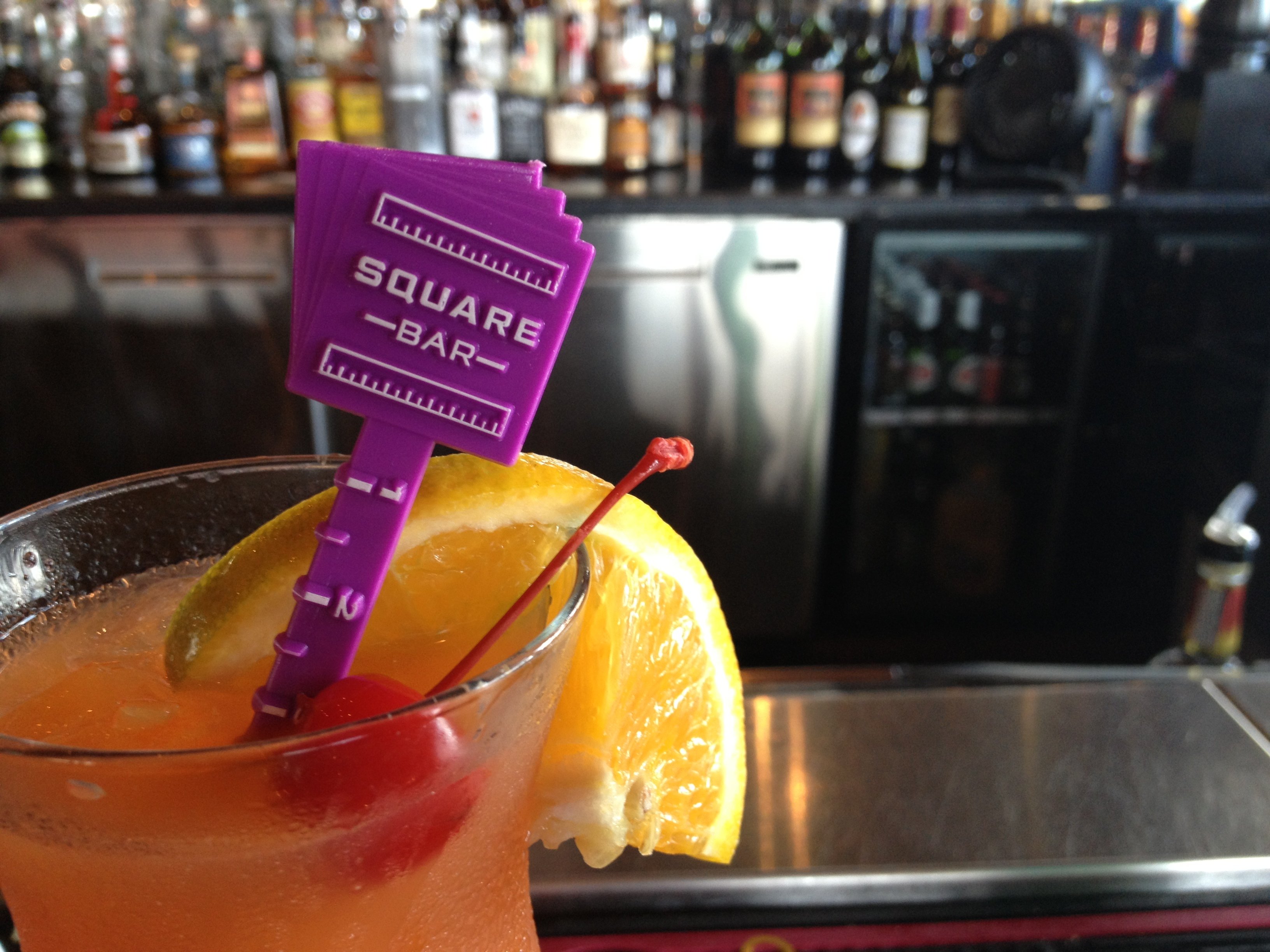 After the swizzle stick is taken home, it serves as a powerful branding tool that reminds guests of their visit to your establishment long after they walk out your doors.
The idea of placing unique promotional items within the offerings at your bar, nightclub or restaurant isn't limited to drinks and cocktails. Below is an example of how custom sandwich picks can do more than hold your ingredients together. Unlike toothpicks, custom sandwich picks add a unique branded touch each time your patrons are served.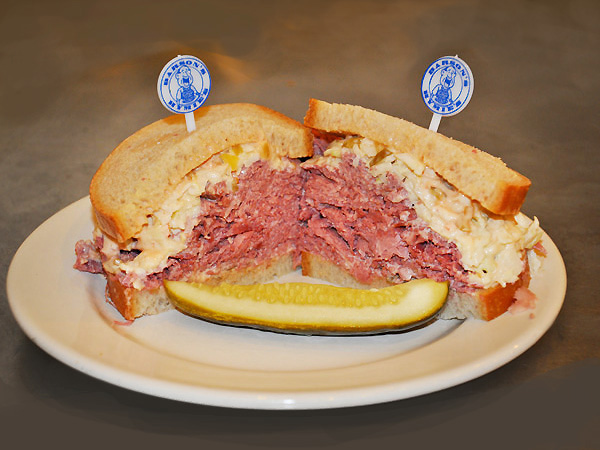 Using promotional products that uniquely represent your brand will result in the following benefits:
Improve the perceived value of your food and drinks
Upgrade the presentation of your offerings
Add a touch point for your brand/logo in marketing pictures & within photos that patrons snap at your establishment and post on social media
Give your patrons a souvenir to take home that will remind them of their visit
The many perks of custom swizzle sticks & picks can be enjoyed at a very affordable price. If you're currently using straws & toothpicks, custom items are certainly worth exploring.
Do you currently use custom promotional products? Are you considering them for your establishment? We value your opinions!
{{cta('66fcb7c6-cf71-4d60-91ff-6d12a3859153′)}}