The Royer team recently had the opportunity to work with the fine folks at Distiller.com on a new custom drink stirrer that will be featured in a variety of the spirits experts' social media posts in the future.
Distiller.com takes reviewing spirits to a whole new level & we are excited for the opportunity to partner with them. After all, many of the spirits that Distiller reviews serve as the prime ingredient in iconic, "well-stirred" cocktails – which is where the swizzles come into play!
As Distiller.com thanked its Instagram followers for reaching the 10k mark, they launched a huge prize pack giveaway that includes everything from a branded t-shirt, all the way to custom cocktail stirrers from Royer!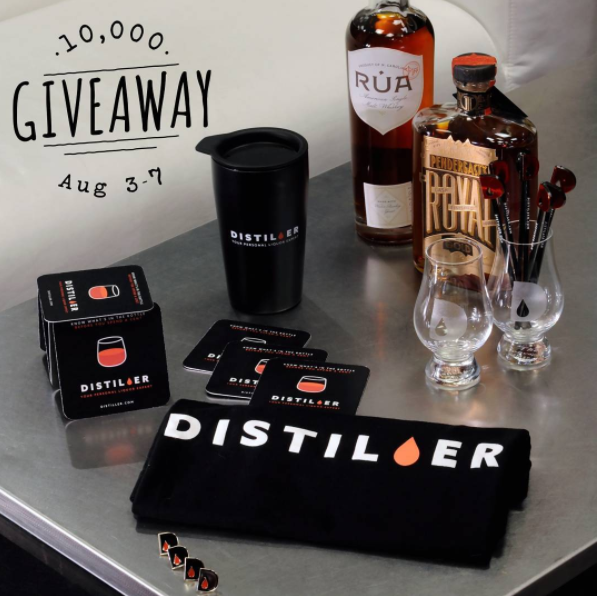 Be sure to check out the Distiller.com blog to dive into the website's incredible content.