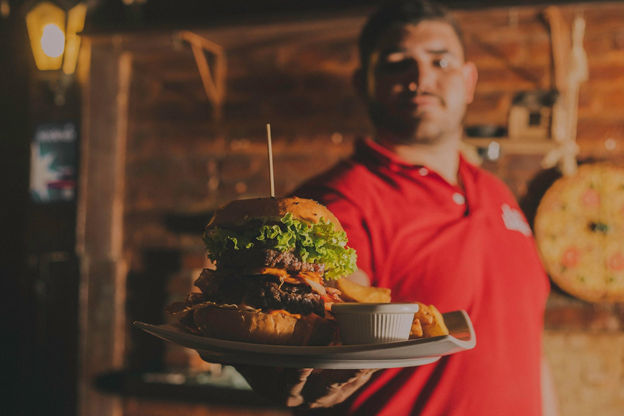 Starting any business is challenging and requires a lot of planning and know-how, but the restaurant business is particularly complex. There are a lot of moving parts, which can create many expenses. Without planning ahead, even if your food and service are superb, you may find yourself in debt and struggling to make ends meet. This article will give you some tips and tricks on how to navigate the financial side of the restaurant business.
How Much Money Is Needed
Regardless of what kind of business you start, creating a business plan should always be your first step. A business plan will project three to five years ahead, establish milestones, and lay out a path to get you to your milestones. Not only will a good plan lay out your projected revenue, but it will detail launching, operating, and marketing expenses. To help you form your business plan, invest time in research and talk to other restaurant owners to get a good idea about costs. You may find that in your area, a pop-up restaurant is the way to go — prior to investing too much into the operational costs — in order to get your food in front of consumers and spread the word of how great it is.
How to Find Funding
There are several financial resources available to small business owners that will help you get off your feet and launch your restaurant. Once you have your business plan in place, you can start approaching investors. A good business plan will show that you have a plan for launching your restaurant and the potential to succeed in your local market. In addition to getting funds through investors, there are government programs that assist upstart businesses. However, if you wish to avoid reporting to investors and don't want to go through these programs, loans are an option. Loan providers will lend money to startups at a reasonable interest rate.
How to Save Money
From the very beginning, you should search for ways on how to save money and continually look for better deals. Saving money will require you to do research and shop around. Staffing can amount to a large expense if not controlled. Perhaps you will need to start without employees to avoid wages, taxes, and insurance costs, or if employees are necessary, only hire the most crucial positions. Instead of buying equipment right away, you can lease equipment; this will also help you to determine what equipment you like and dislike. If you are leasing property, negotiate the lease terms, such as rental amount, start dates for rent, maintenance and repair costs, property taxes, and the length of the lease.
How to Do Cost-Effective Marketing
In order to have a successful restaurant, you will need to effectively market your food and service and stay within your budget. Social media provides low-cost or free platforms to spread the word about your food and your grand opening. Take the time to research your target audience and curate social network platforms to appeal to their tastes. If you take the time to learn how to use Facebook ads, you will find that for a low cost, you will reach more people, drive more customers to your business, and see an increase in revenue.
In addition to digital platforms, you can spread your name through a variety of branded promotional products such as swizzle sticks, beverage stirrers, and picks that will be sure to leave a lasting impression on your customers and potential customers. Finally, don't forget to spread your name and business through traditional networking by building partnerships, joining your local chamber of commerce, getting involved in the community, and hosting events.
The restaurant business can be tough, but you can beat the odds with smart planning. Start by creating a thorough business plan that takes into account all the costs. Utilize that plan to establish funding. Once you get funding, be smart in how you spend the money by searching for ways to save on inventory, equipment, employees, leases, and advertising. While it is all about the food, invest time in the business side and remember to have some fun.
{{cta('5e5c15ff-552b-49a2-8030-d1e160fbfe42')}}
Photo Credit: Pexels