If you're in charge of operating a restaurant business, chances are, you're constantly thinking of ways to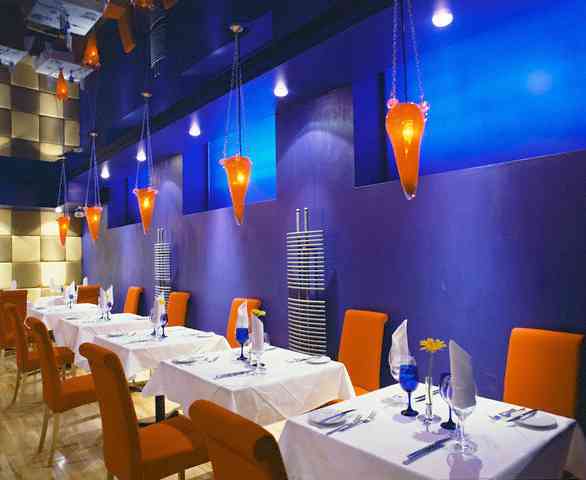 improve your establishment. While preparing food and mixing drinks that impress your customers will likely top your list, paying close attention to your brand image and using consistent marketing language across all platforms will help you maintain relevance with your target customers.
Let's take a quick look at a couple of simple tips that can help you build and maintain a strong brand identity.
Maintain Consistency For Your Brand
The first step in building a strong and respectable brand identity for your restaurant revolves around defining what your business is all about. Do you want to be known as a live music joint that thrives on rowdy crowds? Are you a hometown restaurant that is founded on family values and quiet, homemade meals? Once you figure out who you are, take this message and consistently communicate it in all of your material.

Use traditional and social media assets to your advantage. You should strive to maintain the same message across all platforms. Customers want to know what to expect when they come to your restaurant. If your radio commercial and Twitter page tell two completely different stories, it may confuse the customer enough for them to second guess their visit.
Know your target. Within your traditional media ads, social media posts and website design, tell about the experience at your restaurant. While talking about your food and drink specialties, also tell about your atmosphere. Make it real, fun and relatable to your target personas. Focus on an audience who you know will enjoy your restaurant. The odds are, you will see better results by catering your brand message to a specific target rather than trying to appeal to everyone. If you're confident that your restaurant is the perfect destination for a specific niche crowd, tell your story consistently on all channels.
Branding Your Food and Drinks
Along with strategically shaping your advertising and social media posts, I also recommend taking steps to
brand your products as they're served. In all likelihood, you're proud of the food and drinks that you serve, or at least I would hope so.
Let's face it. Nearly every person that walks into your restaurant is going to have a smart phone. Many times, customers will check in at your location on social media and it is becoming more and more popular for pictures to be taken of food and drinks as they're served. When this happens, your food and drinks get free exposure. What's not to love?
In each sandwich, steak or cocktail you serve, include your name. Brand the products you serve. Custom picks, swizzle sticks and drink stirrers are simple and affordable ways to convey quality and unique branding to your customers. These products can be molded and decorated to coincide perfectly with your restaurant's atmosphere.
Don't make people guess where the fantastic looking sandwich or cocktail came from on social media
outlets. Use custom promotional items to make it clear to all current and potential customers that these products are yours.
Shape the custom product design around your brand image and target audience. If you're an upscale restaurant, maybe your design is simplistic and elegant. If you're a loud, rocking burger and chicken wing joint, make a bright colored stirrer or pick that will stand out and spark conversations!
Your brand consists of a combination of elements that reach the customer. Ensuring that each detail is accounted for is what will help your restaurant separate itself from competition. Keep yourself educated in the world of social media and technology. Successful restaurants need to be prepared to communicate with customers in all mediums. Even if you don't use a particular device or social network, chances are, current and potential customers do. Adjusting communication methods to align with all preferences is a key for growth.
Tie all of your efforts back to your brand, who you are, and who you want to be.
Consistency and attention to detail are key to building a successful restaurant business.
{{cta('a0f769ad-8be8-48f2-a17c-ee699f050e78')}}