Our hometown, Madison, Indiana, has recently been named a National Finalist for the America's Best Communities competition!
To help commemorate this special honor for our community,
we
were excited for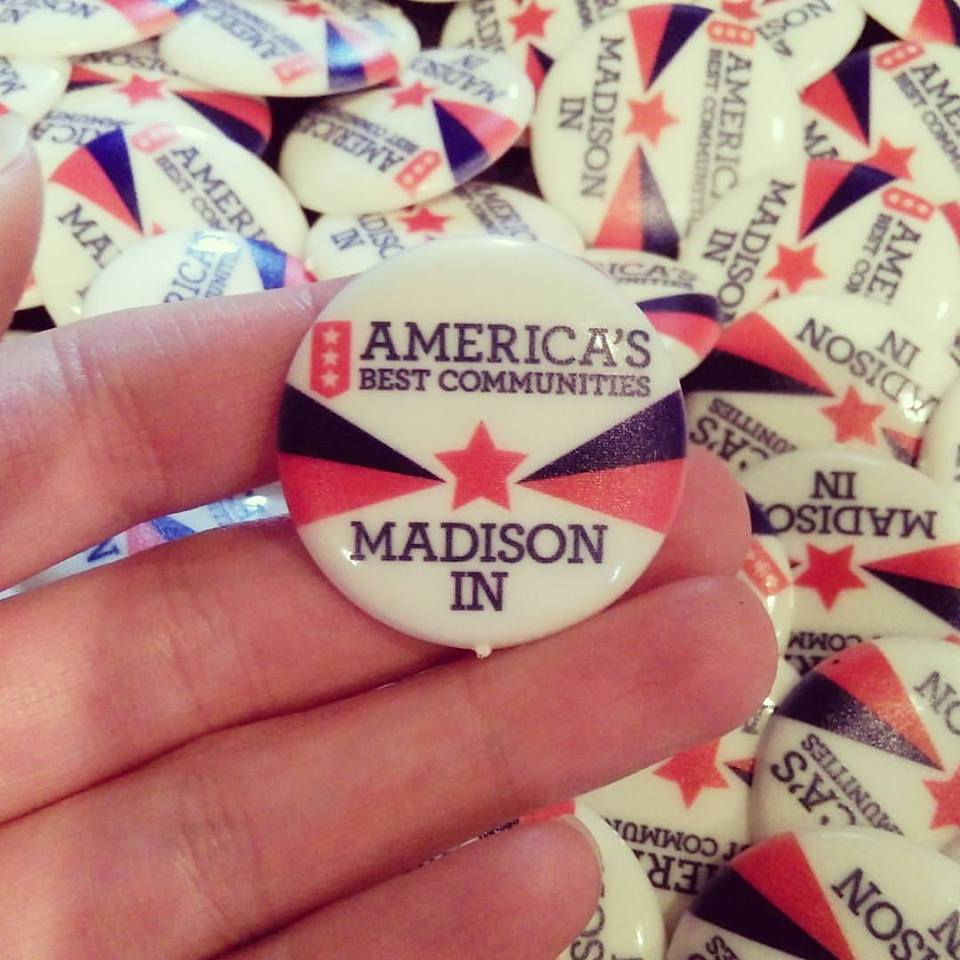 the opportunity to create custom, digitally printed pins for our friends at the Madison Area Chamber of Commerce.
Below, we invite you to learn the details of Madison's efforts in a piece published by
Dan McGowan of Inside Indiana Business:
–Madison Mayor Damon Welch says being a finalist in the America's Best Communities competition will help boost the historic city's efforts to bridge what has become "Two Madisons." The Ohio River Valley city beat out semi-finalists like Angola-Fremont and Valparaiso to remain in the running for what could be a $3 million grand prize. Welch says the national and statewide attention, as well as $50,000 already received from the competition to craft a community revitalization plan, have been a "win-win."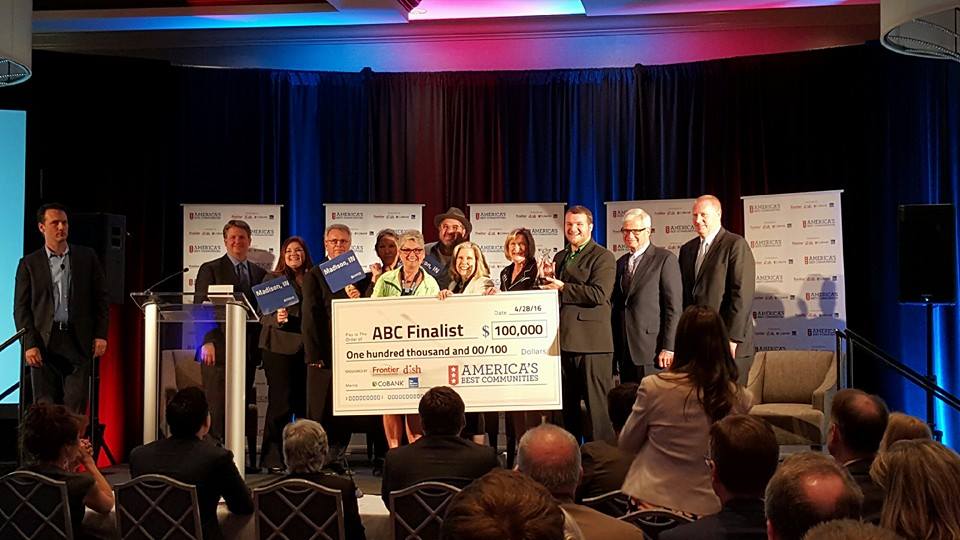 The more than 100-page pitch for the ABC competition highlights the proposed "Madison Connector," which is a corridor designed to take walkers and bikers between the city's downtown and the portion of the community uphill from the river. Welch says the connector, combined with several additional investment and improvements related to the Milton-Madison Bridge, complete late last year, could could spur additional development.
Each finalist city has been awarded $100,000 toward implementing their plans for improvement. Organizers say the efforts outlined by the finalists demonstrate they are "connected to your sense of place and committed to its economic vitality."–
Congratulations, Madison!