Adding heart-themed floral card holder picks or balloon weights to your decorating arsenal ensures you'll
be fully prepared to add a "lovable" finishing touch to all arrangements.
As a legendary custom plastic injection molding company, Royer Corporation takes pride in manufacturing its heart-themed floral card holder picks and balloon weights in-house, from start to finish.
12″ heart-themed floral card holder picks are ideal for all arrangements exchanged between significant others. They firmly hold cards as well, and can withstand movement, moisture, etc. While traditional, clear, pronged floral picks "serve the purpose," Royer's heart-themed picks add a romantic finishing touch that is most definitely appreciated by those who give and receive flowers.
Royer's American-made, heart-themed balloon weights are also used by those in the floral and party businesses to add a decorative finishing touch, while ensuring balloons don't fly away!
Standard heart balloon weights are offered by Royer in 8 and 15 gram varieties. New, Wrap & Hook heart designed balloon weights are also available!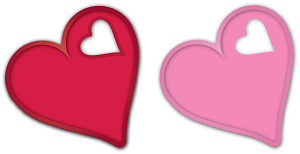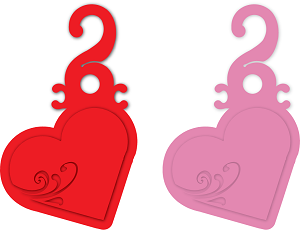 If you're interested in purchasing heart-themed floral picks or balloon weights, please feel free to visit our online store. If you're seeking samples or a wholesale price list, we invite you to give us a call at 800-457-8997 or email us at royerinfo@royercorp.com.