If you're an attendee or a fan of the Ohana Luau at the Lake, don't miss your chance at free custom swizzle sticks! Submit your entry in our 2nd annual "Show Us How You Swizzle" video contest by Wednesday, May 27 for your chance to win!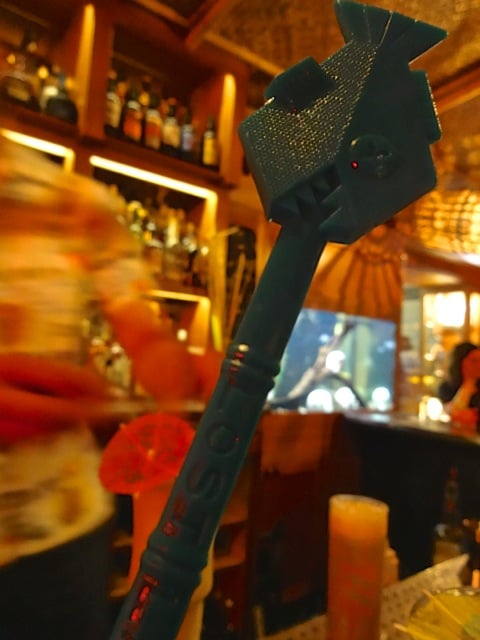 If you're new to our contest, it's designed to be a fun platform for you to display the creative ways you use Royer's custom swizzle sticks and cocktail picks! Your video can be silly, funny, serious, informative, action-packed—any way you want it! This is all about having a good time. So have fun and stir it up. We can't wait to give away some custom swizzle sticks!
Grand Prize: 2,500 FREE Custom Royer Swizzle Sticks
Who can enter? Fans and attendees of the Ohana Luau at the Lake
Age Requirements? Entrants must be at least 21 years of age.
How many videos can be submitted? 1 video per person.
How long should the videos be? Videos must not exceed 2 minutes in length.
Are there any specific requirements for the video content?

Video content must be centered on Royer-made swizzle sticks or picks. We want to know how you use our products! Be creative! Tell a story, show us how custom swizzle sticks benefit your drinks, discuss your favorite cocktail to stir… the possibilities are endless!
Possibilities include cocktail recipes, drink preparation, mixology/bartending tips and advice, unique ways you use your Royer swizzles, why they're a perfect finishing touch, etc.

When is the deadline? All videos must be received by 11:59 EST on Wednesday, May 27, 2015.
When will the winner be announced? Ohana Luau at the Lake 2015, on Saturday, June 27th, just before dinner. You are not required to be present to win. (But don't miss out on the fun!)
For examples of the awesome videos submitted for last year's contest, please see below! To grab a link to the entry form (you know you want to) – send an email to Caroline Pupule at Caroline@LuauAtTheLake.com!
{{cta('2abcdad7-9758-441f-b2fd-b4fd83788103')}}