As an industry leading injection molder & decorator of custom promotional products, Royer Corporation considers it crucial to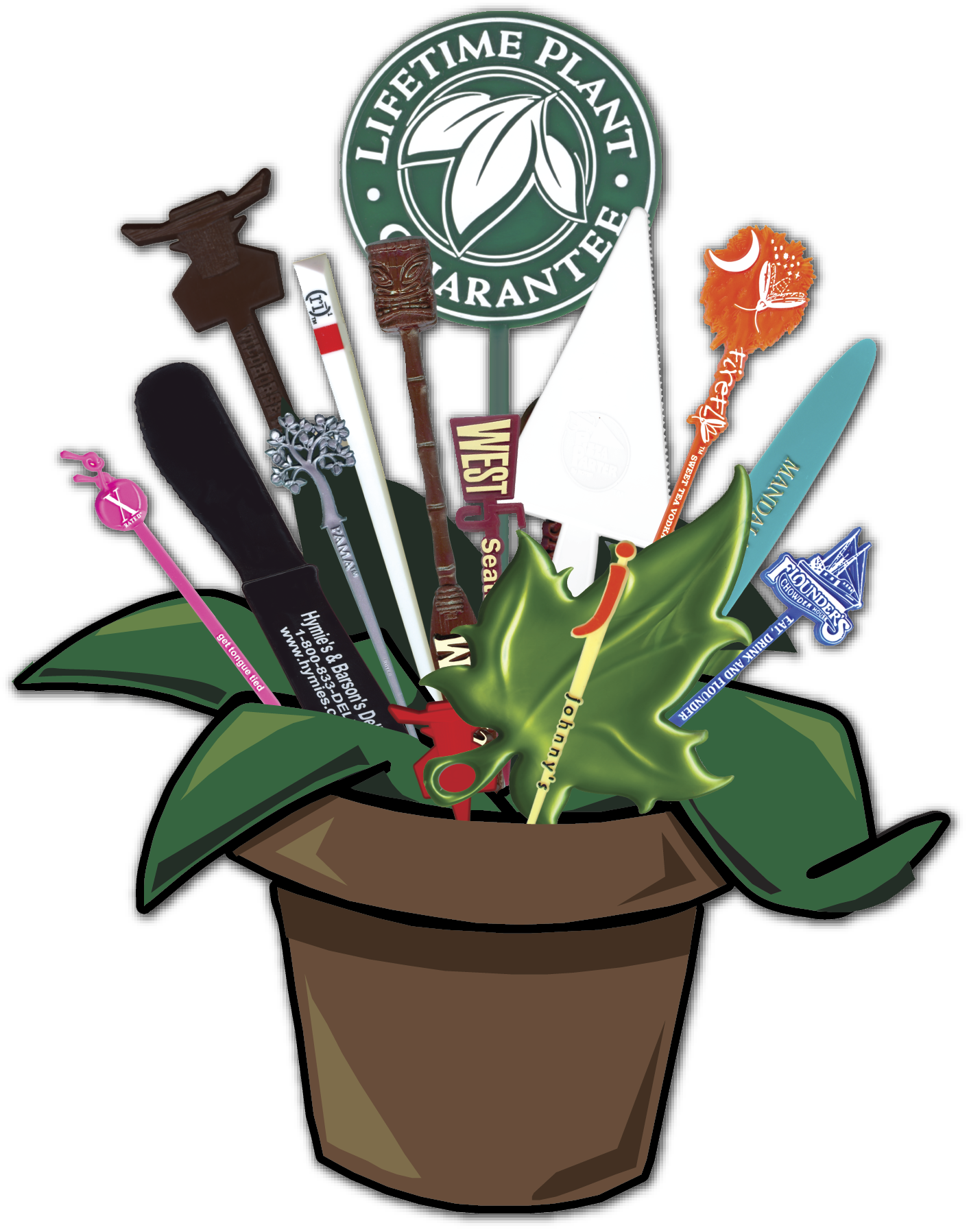 offer current & potential clients a biodegradable option when placing orders for popular plastic items like swizzle sticks & food picks. Our earth-friendly material has been a popular choice for customers since its launch several years ago.

Like all of Royer's injection molded & decorated products, our biodegradable offerings are proudly manufactured in the USA. Here are some of our most popular items available in biodegradable material:
The initial question our customer's typically ask when considering our biodegradable plastic revolves around design capability and coloring. We're always happy to let them know that there is absolutely no sacrifice to design as the same endless variety of shapes, sizes and colors are available. In addition, the pricing for our earth-friendly material is very reasonable.
Rest assured that our biodegradable plastics have endured meticulous independent testing and are certified under ASTM D5511 and ISODIS15985 for anaerobic biodegradability. What this means is, our biodegradable parts will degrade in normal landfill conditions & no special processing is required.
If you're interested in learning more about the benefits of using biodegradable plastic, please take a moment to view this recently updated article from the experts at biostockspro.com!
To learn more about our biodegradable plastic or to request a quote, please feel free to send us a message or call 800-457-8997.
{{cta('42481697-67bf-4c48-ae5d-f85943227809')}}