Tadich Grill in San Francisco is California's oldest restaurant. They serve traditional, authentic cuisine that is a favorite of Golden Gate City natives & visitors from around the world. Tadich Grill opened back in 1849 & is still going strong today.
Royer has had the pleasure of manufacturing Tadich Grill's custom swizzle sticks for many years. These elegant, green & gold stirrers are a crowd favorite & we were able to find a number of great photos on the Tadich Grill Instagram page posted by restaurant patrons.
The below pictures serve as excellent visual representations of the advertising value generated by custom stirrers and picks. By simply investing a penny or two per drink, restaurants can add their signature to each cocktail served.
In this day and age, photos are constantly being taken & posted on social media at bars and restaurants around the world – which makes this the perfect time to invest in custom beverage stirrers that advertise your brand.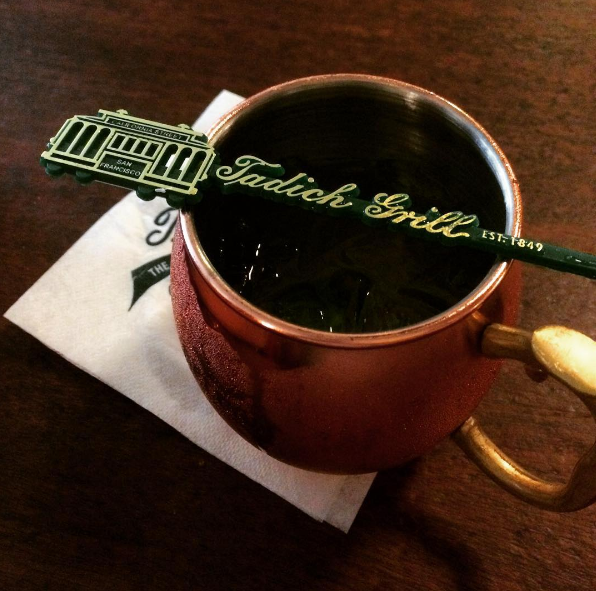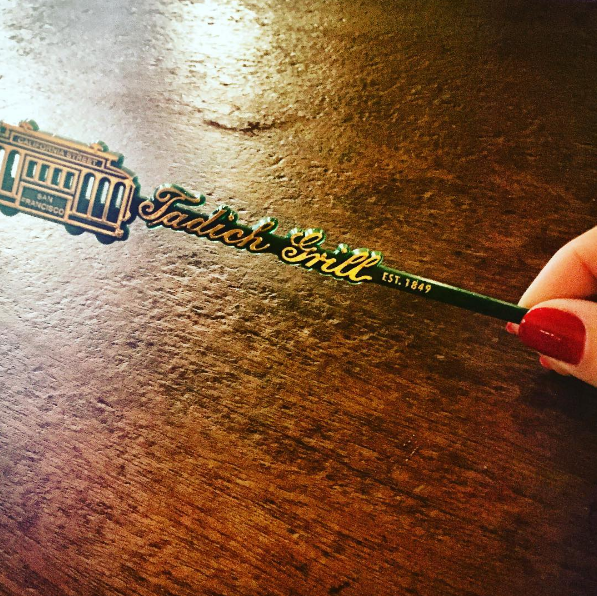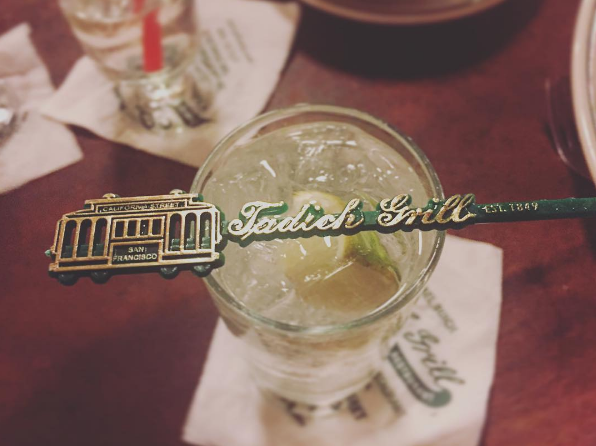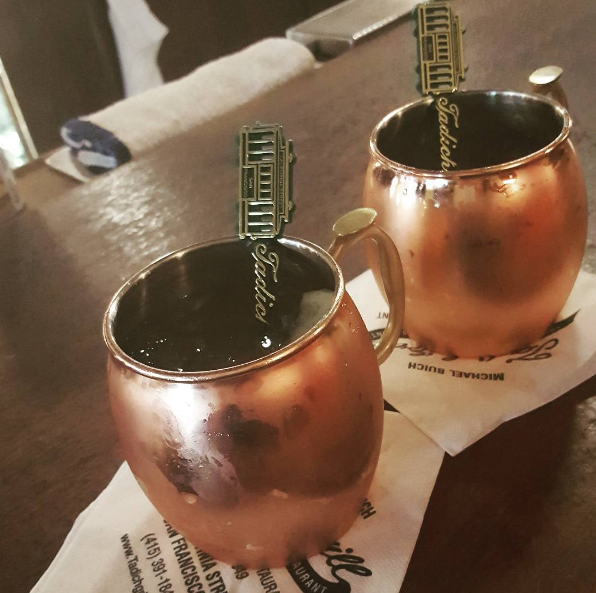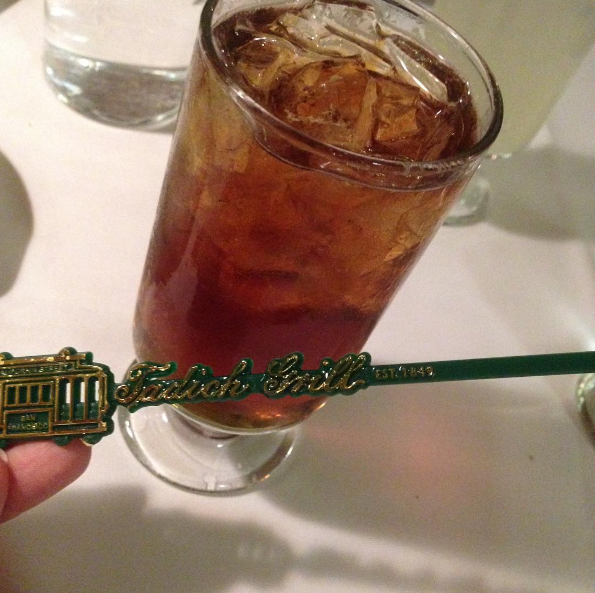 {{cta('66fcb7c6-cf71-4d60-91ff-6d12a3859153′)}}