Your bar is a place that is generally visited when people are looking to have a great
time with friends. When business is going well, there's a good chance that your patrons enjoy socializing, drinking & dancing the night away until closing time!
In terms of marketing your bar business, what are you doing to stay ahead of the local competition? How are you leveraging modern/traditional advertising & promotional methods to increase brand exposure? Below are 5 tips that can help you fine tune your strategy.
1. Maintain Focus On Your Target Audience
All marketing and promotional efforts need to appeal to those who fit your niche. Whether you're a blue-collar, small town tavern or an upscale, NYC bar known for exotic craft cocktails, be sure to focus on what works best for your unique business. When bar owners try to appeal to each and every taste, marketing efforts can become cluttered & ineffective.
Here's a useful article from "Restaurant Engine" that goes into detail on customer targeting.
2. Listen To Your Customers For Promotional Ideas
Current customers that already make regular visits to your bar can be excellent resources as you plan promotional initiatives. Existing customers see your business from a different point of view, which is valuable. They're also likely hearing feedback from other bar visitors that can be shared with you.
While some customers may suggest promotions that are impossible from a budget and resources standpoint, the majority should be able to provide solid, educated ideas that can help your business grow its following.
3. Use Social Media To Your Advantage
An active social media presence is critical for today's bar owners. Facebook, Twitter, Instagram & Four Square tend to be the priorities.
Many customers enjoy taking photos and posting updates related to the great time they're having at your bar. This is marketing gold! We recommend interacting with these folks, as well as sharing their posts on your business pages – which can attract new customers & generate buzz!
Consider sponsoring posts on social media when you have a great picture to share or an upcoming promotion to push. Social media advertising is still fairly inexpensive & is very effective for reaching a targeted audience.
If you have bands & other entertainers that visit your bar from time to time, be sure to share their fan pages on your social media outlets to build hype leading up to events.
4. Don't Forget The Little Things
When it comes to marketing your bar business, sometimes it can be easy to forget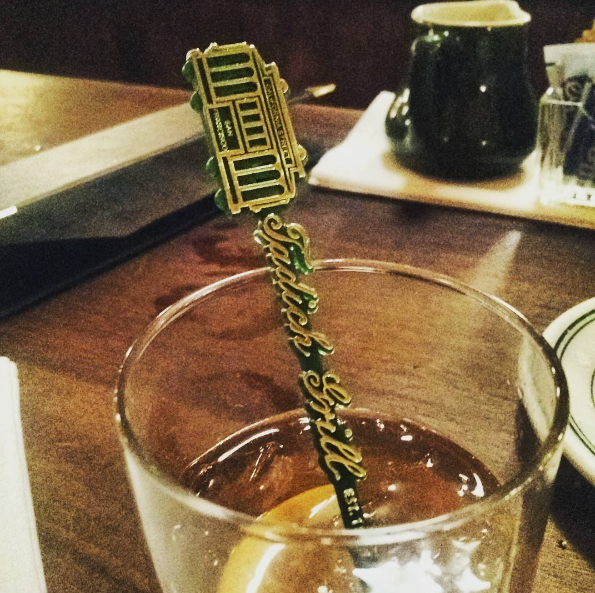 about the small things that patrons remember after a night out at your establishment. Whether it's the way they were greeted by the hostess at the front door, or the custom, branded cocktail stirrer they tucked away in their pocket & kept as a souvenir, attention to detail should always be emphasized.
We encourage you to think about some of the little things you may be able to improve, as success ultimately comes down creating a unique, memorable experience for customers. When you create memories, people want to return.
5. Many Traditional Promotions Still Work
Buy one, get one beer/cocktail nights, happy hours, live DJ's, ladies nights, karaoke & other traditional promotions are still extremely effective as long as they are promoted enthusiastically. If it's in your budget, we encourage you to leverage social media & radio advertising for these types of events. In addition, be sure that these specials are promoted on every table, in menus, & on any display boards that may be present around the bar. Staff members should also be told to notify all bar customers of upcoming promotions.
6. Leverage The Power of Sports
Becoming a destination for popular sporting events can play a huge role in increasing revenue for your bar. Make sure your staff members are well-versed on what is happening in the world of sports, which includes knowing where the most popular channels are.
Depending on the season, use popular sporting events in your promotional efforts. Most people that visit your bar solely to "watch a game," will likely bring a group and will spend a minimum of 3 hours at your establishment. This will usually end up producing a pretty hefty tab!
7. Ramp Up Your Advertising On Peak Business Days
Year after year, there are likely dates circled on the calendar where you know you can count on being busy. If you're competing with other bars in the area, we encourage ramping up your advertising the week prior to the "big day" to increase brand awareness. Taking over and gaining more customers during an already busy time may require additional staffing, but it is likely worth it from a sales perspective.
{{cta('bcf67134-3b03-4028-b5b0-d3711bcd7337′,'justifycenter')}}