Nowadays, one of the most preferred modes of transportation is flying. It is an easy way to get from point A to point B and all you really have to do is book your flight, pack your bags and show up on-time at the airport. It can, however, be a tad on the expensive side when compared with other transportation options.
The average amount that a person pays for a plane ticket is $379. Airline companies are constantly trying to outdo competition by using branding techniques to separate themselves from the pack. Check out the examples below!
Advertising
It is important for airline companies to use all forms of advertising to gain attention from consumers. Positioning and visibility when potential customers begin the ticket buying journey online are crucial, so having an advanced digital advertising strategy is vital. Airing television commercials is also a proven tactic of airline advertising. TV spots can include upcoming discounted fares, new non-stop flights, amenities, specials and more!
Airline advertising doesn't have to be limited to digital search ads and TV commercials. You'll also find many airline companies advertising on social media, radio, magazines, newspapers, and even sport sponsorships.
Mobile Apps
In today's day and age, we can do most anything on our phones. This is why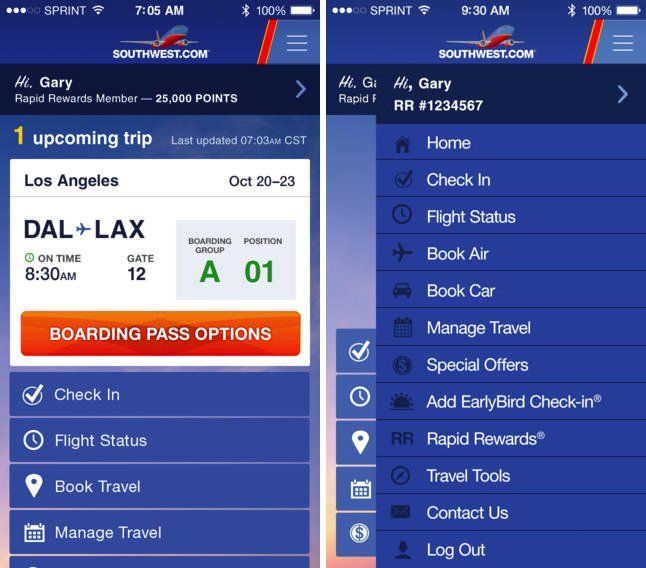 mobile apps have become so popular in the airline business. Instead of having to wait in line to check in and receive boarding passes—all of this can now be done on your phone. Most airline companies have chosen to invest heavily in user-friendly apps that expedite the airport experience for consumers.
In many cases, apps allow travelers to avoid lines and proceed straight to security. Most airline app users have looked at their boarding passes a few times before they are even at the airport. Apps can even be set up to allow customers to buy additional tickets from their phone, even without an internet connection.
Mobile apps have one goal in mind. Streamline all processes and improve customer experience.
Social Media
Social Media has become a phenomenon that has a connection to virtually
everyone. Most people own either a Facebook, Instagram, Pinterest, Twitter or Snapchat account – and many have a presence on all of these platforms! Social media is now a legitimate way of communicating with brands as it brings easier access for everyone.
Along with having up-to-date, visually appealing company profiles, many airline companies choose to execute advertising on multiple social platforms that are tied to ticket deals, amazing destinations and more. These ads help airline companies connect their brand's story with potential customers around the world.
Social media platforms serve as fantastic canvases for airline brands to display intriguing photos of in-flight perks, beautiful destinations, smiling faces and more!
Stirrers, Picks, Promotional Products
Personalized stirrers, picks and other promotional products allow airline companies to add personal appeal through items that are uniquely theirs. Many times, the "little things" end up being remembered by guests—which ultimately can lead to repeat business.
Swizzle sticks and picks are typically used by airline companies in alcoholic beverages, coffee, tea, and other mixable drinks served in-flight. Not only do branded stirrers add value on-board, they also provide a subtle touch of logo exposure in marketing and social media photography.
Along with stirrers and picks, airline companies have been known to hand out children's wings and other logoed, promotional items to appeal to the young people on the flight.
{{cta('bcf67134-3b03-4028-b5b0-d3711bcd7337′,'justifycenter')}}