The retail floral industry is extremely competitive. Whether your floral business is located in a small
town or in a large metropolitan area, you're likely in a constant battle to stay ahead of your competitors. Here are 3 ways that can help retail florists stand out from the competition.
1. Provide a personalized, memorable experience for all customers.
Make each visit or call to your business positive and memorable. Many potential customers may need help figuring out what type of arrangement they need. Be sure to keep this in mind, as many people who purchase flowers don't have a clue what they want. This is why it's important that florists lay out plenty of options for those that need it.
Also, make it a point to call customers by name and get to know them on a personal level. Building rapport and delivering personalized customer service are great ways to foster loyalty with clients and can go a long way in ensuring that they come to you, not your competitors, for all future orders! The lifetime value of customers should never be overlooked!
There are also simple, cost-effective ways to set your arrangements apart from the competition. For instance, if all of the competitors in your area use the same type of floral card holder pick, this presents an opportunity.
Instead of using the traditional, clear plastic, pronged card holder, try placing themed picks within your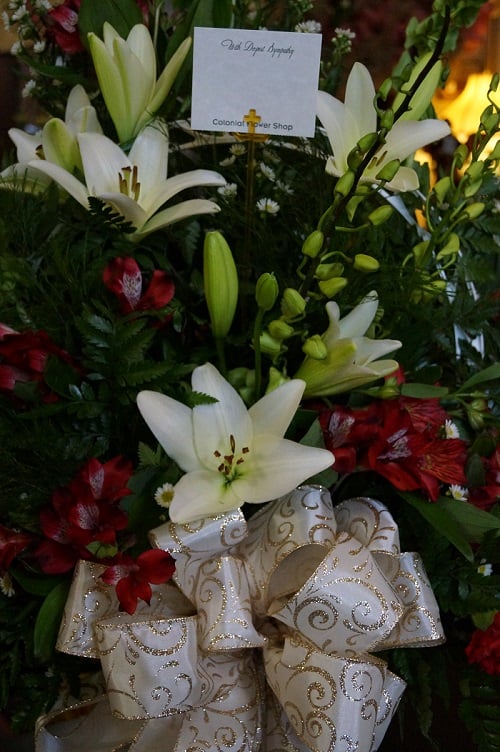 arrangements. These can offer a personalized touch and will add to the visual appeal of arrangements. Not only will customers notice the difference, your flowers will certainly stand out when placed beside competing floral arrangements at public events, funerals & other services.
Customized floral picks may also be a viable option, as these could display your company name and/or logo in every arrangement sold!
2. SEO/Investing in an Online Presence.
Investing in a strong online presence is no longer an option, it's a necessity! When potential customers begin their search for a local florist to do business with, where are they likely going to go first? You guessed it, Google.
Be sure your floral business is taking the time to build and maintain social media accounts. Facebook, Google+ Local & Twitter are 3 great platforms to start with.
Also, maintaining a strong website that follows SEO best practices is key for making sure your business shows up before your competitors in search results. Blogging is one of the best ways to improve search engine rankings. Sharing quality content that appeals to your buyer personas will let potential customers know that your business is home to the floral experts in the area!
3. Show Your Expertise.
When talking with customers, be sure to share your expertise. When doing business with you, clients are going to expect top-quality floral arrangements put together by professionals. You likely have a strong knowledge of all plants and flowers you sell, so be sure to share that with those considering your business. Being specific and providing recommendations will add a great deal of credibility to your business!
{{cta('da4ebcb7-9868-4e56-8e0a-c87dad91346c')}}