In early 2016, the Royer team began working with the legendary St. Elmo Steak House. We now have the pleasure of manufacturing custom, branded shrimp cocktail picks that garnish St. Elmo's signature dish.
St. Elmo's custom plastic fork design features their iconic logo & is used to spear the lemon wedges that are included in each presentation.
This year's 2016 BMW Championship is taking place at Crooked Stick Golf Club in Carmel, Indiana. Given the close proximity to downtown Indianapolis, it is certainly fitting that St. Elmo Shrimp Cocktail is being served at the event.
After coming across a number of incredible images on social media this week, we wanted to discuss 3 ways that St. Elmo's custom, branded forks are adding promotional value at this week's BMW Championship.
1. Custom Shrimp Cocktail Picks/Forks Add Logo Exposure To Each Social Media Post
A great deal of incredible photography has recently been posted on social media that features St. Elmo Shrimp Cocktail in a golf-themed setting. Utilizing a branded fork ensures that all viewers know right away exactly who is responsible for crafting the tasty dish.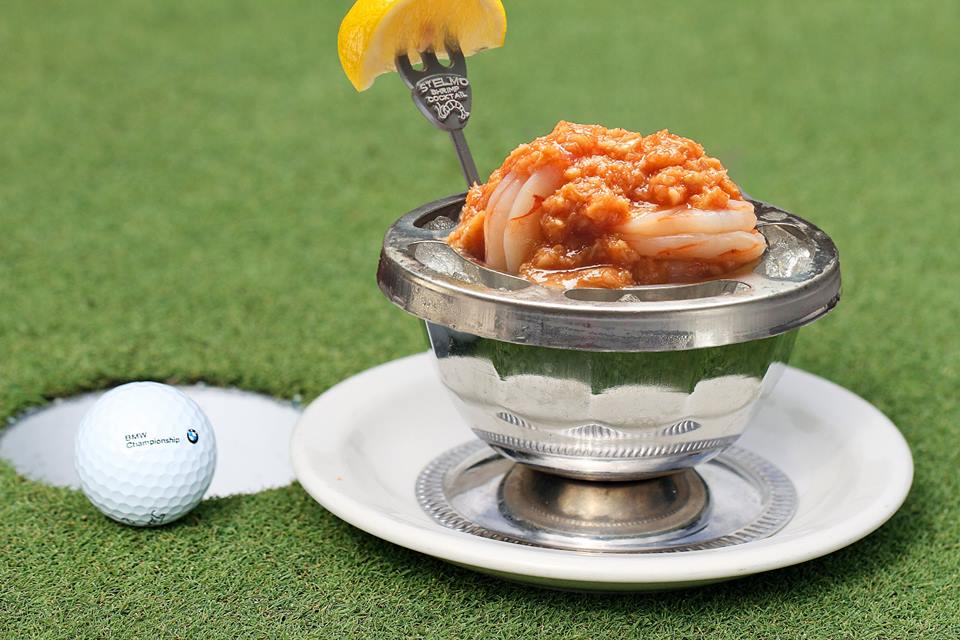 2. Custom Cocktail Picks Generate Valuable Name Recognition That Can Lead To Loyal Customers
Chances are, when people at the BMW Championship try St. Elmo's Shrimp Cocktail, they're going to be hooked. Giving each attendee a custom pick of their own increases logo exposure. The more people are exposed to the great food accompanied by a brand, the more apt they will be to visit the restaurant & become repeat customers.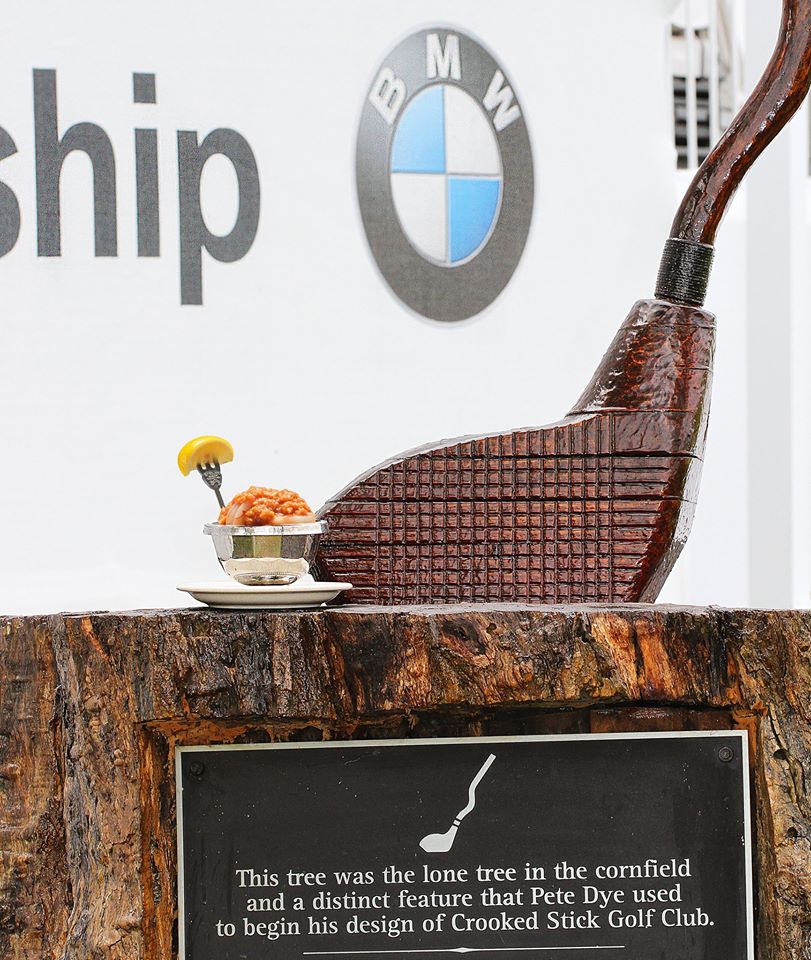 3. Branded Picks Are Sometimes Taken Home As Souvenirs
There will definitely be times when the custom picks will end up in the pockets of attendees & taken home as souvenirs. This leads to ongoing brand exposure.
It is always a joy to see our custom items making an impact for customers. As social media & photography continues to increase in importance for bar & restaurant marketing, many are taking advantage of the benefits of personalized garnishing tools for food & drinks.
{{cta('bcf67134-3b03-4028-b5b0-d3711bcd7337′,'justifycenter')}}