In order to achieve success and build repeat business at your bar or restaurant, you must be constantly evaluating ways to make each visit to your establishment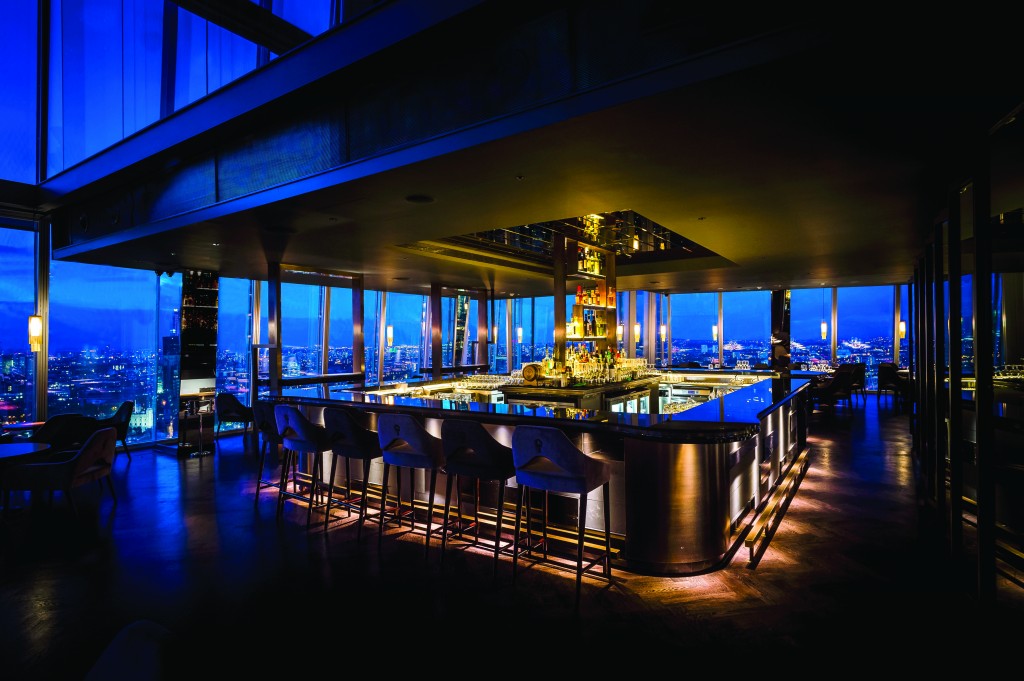 memorable. While food & drink offerings are indeed a huge piece of the puzzle, there are certainly many other factors to consider.
Creating a memorable atmosphere that stands out from the crowd is sometimes difficult to map out. Here are 3 quick tips to keep in mind that can help your business rise above the competition.
1. Create a unique environment that represents your brand and the image of your business.
One of the first areas you'll want to be sure to emphasize in your marketing and decorating practices is the atmosphere of your establishment. Whether your bar or restaurant is kid-friendly, romantic, upscale, hip, traditional, or somewhere in between, you'll want to make sure that all of your assets work together and maintain consistency. This will make your bar or restaurant more relevant and attractive to your target audience. If you're still unsure of what your brand/marketing message consists of, spend some time brainstorming. The way customers feel when they visit your establishment should be an accurate representation of your brand.
You'll want to emphasize all aspects of your business that set it apart from the competition. Why should potential customers choose your establishment over the other choices? Here are examples that may spark some ideas:
Does your bar or restaurant offer anything that no one else in the area has?
Are there intriguing daily or weekly promotions?
Do you make it a point to prepare your drinks & entrees with unique ingredients that could become a selling point?
Do you offer live music or entertainment?
Would you consider your bar or restaurant a casual or upscale business?
Is there a specific logo or mascot that you could spend time expanding on through marketing & decorating efforts?
All businesses are unique, but no matter what your budget may be, a good deal of time should be spent developing an environment that accurately depicts your brand image & marketing messaging.
2. Use social media to interact with current and potential customers.
If your bar or restaurant has chosen not to enter the world of social media, you're making a big mistake. Social outlets like Facebook, Twitter, Instagram and many others give you the chance to interact with customers before, during and after their visits. This provides the opportunity to create and build memorable experiences for your customers even when they aren't physically present.
On many occasions, customers are attending your bar or restaurant because they want to enjoy what you have to offer while socializing with loved ones, friends, family, business partners, etc. If they're enjoying themselves, there is a strong likelihood that they'll talk about it on social media. In doing this, they'll "check in" and like/follow your pages. As they do this, all of their friends/followers will see. This is free marketing & exposure. What's not to love?
Additional social media benefits for bars and restaurants include:
Gaining visibility for specials, promotions & events
Unfiltered feedback from customers that provides you the opportunity to respond in real-time
Market specialty food and cocktails with vivid, eye-catching pictures
Interact with current and potential customers
Run contests and use ad platforms to reach target audience
Social media implementation is a process and you shouldn't expect overnight success. Gaining traction requires time & effort but the publicity you receive as a result is well worth it.
3. Consider adding custom promotional items to your arsenal.
There are many custom promotional products on the market today that have the potential to be
valuable marketing assets for your business. For bars and restaurants alike, custom swizzle sticks, stirrers, & cocktail picks can be used within your signature drinks to elevate presentation with a branding touch point. These products can be molded to your exact specifications. This means if there is a shape, object, character or logo that specifically represents your brand, this can easily be made into a swizzle stick or pick. Custom items such as these serve as valuable marketing assets long after each drink is served. Customers typically take items like these home as souvenirs.
If you currently use non-branded straws and stirrers at your business, I encourage you to take the time to explore the many affordable custom options that are available.
Whether your bar or restaurant is just starting out, or you've been in business for many years, I hope these tips have provided ideas to help you improve your business. If you have any additional thoughts to add, I encourage you to do so in the comment area below.
{{cta('66fcb7c6-cf71-4d60-91ff-6d12a3859153′)}}