As America's leading custom swizzle stick & cocktail pick manufacturer, our team has a great deal of experience in working with clients in all stages of the buyer's journey. Through ongoing collaboration with our customers, we've learned a great deal about the reasoning behind purchasing personalized stirrers & picks.
For those who may be considering buying these products, we invite you to take a look at these 3 issues that many of our customers faced before they made the decision to purchase custom stirrers or picks to solve their problems.
#1: The food & drink photos used for marketing, social media posts & promotional materials lack brand identification & aren't differentiated from my competitors.
Chances are, you take pride in your food & drink presentations. Using vibrant, high-resolution photos to show them off is a great
way to attract eyes to your business via social media & other online & print marketing channels.
Custom swizzle sticks and picks allow you to make those cocktails, burgers & appetizers in your pictures truly yours. Those who see your food & beverages sporting a unique, branded touch are much more likely to remember the photo & associate it with your brand.
Thus, if you want to promote your margarita, and not your competitor's margarita – your logo on a custom molded swizzle stick will do the trick!
#2: Flimsy sip-straws & toothpicks are inadequately holding my drink garnishes – which is resulting in sloppy presentations.
There are still a good number of bars, restaurants, hotels & other
cocktail-serving establishments around the world that are using sip-straws & toothpicks to garnish their mixed drinks. While this may be the "cheapest" route – it certainly leaves much to be desired in regards to functionality & visual appeal.
For a few pennies, those sip straws can be transformed into sturdy, appealing custom cocktail picks that are proud representations of your brand. Keep those cherries & olives in tact and make the small investment in a product that boosts appearance & valuable brand exposure.
#3: I'm looking for fun & affordable items to communicate themes for various events & gatherings.
When planning events & gatherings where drinks are served,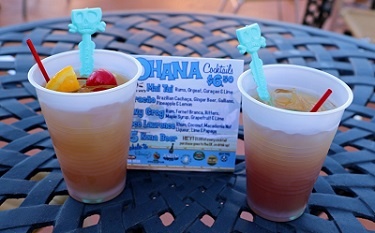 communicate specific themes, colors & logos with personalized stirrers! Custom, event-themed swizzle sticks are known to be great souvenirs that attendees will keep long after the conclusion of the gathering.
Don't settle for run-of-the-mill magnets & pencils. Make a statement in the drinks at your next event by exploring the benefits of custom swizzle sticks! We're sure they'll be a crowd favorite!
{{cta('bcf67134-3b03-4028-b5b0-d3711bcd7337')}}