As we approach the fall and winter months, many bar & restaurant owners are pondering ways to ensure business remains hot while the temperature outside cools down. Here are 3 promotional ideas that may be beneficial to your establishment as autumn approaches!
1. Run Oktoberfest themed promotions
Your bar or restaurant doesn't need to be located in Germany to
celebrate Oktoberfest! This is a great time to run specials on your German beers & pair them with German themed appetizers.
Some of the most popular food items served during Oktoberfest celebrations include:
Bavarian Pretzels
Bratwurst
Currywurst
Frankfurters
Potato Pancakes
Apple Strudel
With Bavarian-themed promotions, you'll likely attract a number of patrons looking to celebrate – no matter where you're located.
For more inspiration, here is a great article from Nightclub.com titled, "Oktoberfest Promos: As Important in the States as Abroad."
2. Take advantage of the booming sports season.
We're approaching an incredible time of the year for sports fans.
Be sure to use social media, radio & other platforms to promote game-day food & drink specials. If you're able to impress groups of fans with your atmosphere & service, this can result in your bar or restaurant becoming a consistent meeting place to watch games. Many times, fans travel in packs – so if several groups become loyal to your establishment, this can generate solid sales.
Here are some of the many sporting events that should be promoted during the fall season:
NFL Football
NCAA Football
MLB Playoffs
NASCAR Chase For The Sprint Cup
PGA Tour Golf
NBA Basketball (Starting Late October)
NCAA Basketball (Starting in November)
3. Feed the hard cider craze.
If you're in the bar or restaurant business, you're likely well-aware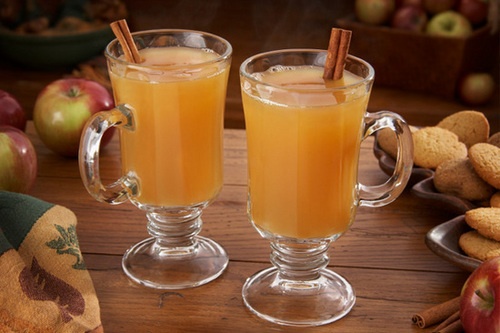 of the recent hard cider craze. Whether it's Angry Orchard, Woodchuck, Redd's, Johnny Appleseed or one of the many other options – it is clear that cider is in demand.
Fall is a great time to continue pushing the hard ciders you have on hand. Also, as the weather cools down, there should be demand for spiked, hot apple cider as well. Consider promoting your own spiked apple cider blend to patrons on those chilly fall evenings.
We certainly hope you have found these suggestions beneficial as you ponder ways to keep business strong in the coming months. We also invite you to share your ideas in the comment section below. Cheers!
{{cta('bcf67134-3b03-4028-b5b0-d3711bcd7337')}}