Having a strong brand personality for your bar or restaurant is crucial for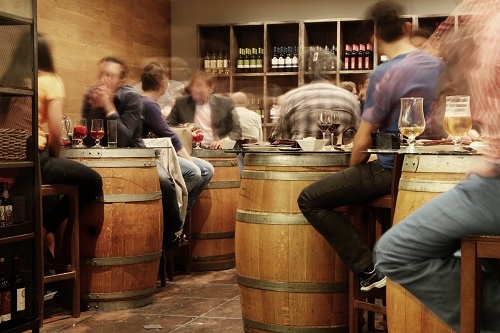 differentiating your business from the competition. What are people saying about your establishment? Was their experience memorable? Are they likely to tell friends and family to pay you a visit?
Your unique brand personality can be echoed in all aspects of your business. (customer service, employees, food, drinks, atmosphere, advertising, tagline, logo, custom promo products, etc.)
Here are 3 benefits your bar or restaurant will enjoy if you have a strong brand personality.
1. Relationships will be built with your clientele.
As your bar or restaurant's business flourishes, a strong brand personality will result in building repeat customers that identify with your establishment. Paying close attention to your brand's messaging, atmosphere & values – along with staying consistent, will be key to building relationships that promote the overall success of the business. Building trust with customers increases the probability that they will share their positive experiences with friends and family – and eventually, the entire community.
2. Each visit to your establishment will be memorable.
If the experience at your bar & restaurant is distinct – you're sure to be remembered. Obviously, you'll want to offer great food and drinks – but be sure your atmosphere is one that promotes a good time for all who visit.
Provide an overall experience for your guests that sets your establishment apart from the competition. Whether it's the decor, seating arrangements, exemplary service, music, or even outstanding food & drink presentations, there are countless ways to give your bar or restaurant personal appeal that will be remembered.
3. Your brand personality will allow you to build an important connection with your target audience.
People who are able to self-identify with your bar or restaurant's brand will likely become longtime customers. So, when you're in the process of building up your unique brand personality, be sure that you align your strategy with a target audience that will build your business. We recommend targeting a "niche" that has strength in numbers!
{{cta('5e5c15ff-552b-49a2-8030-d1e160fbfe42')}}