A new year means a fresh start for single-location & chain restaurant businesses
who are seeking to grow their brands & put the competition in the rear view mirror. If you're in the process of brainstorming marketing initiatives you can put into play in 2017, we encourage you to take a look at the 3 proven ideas below!
1. Make Sure Your Website Is Fully Functional, Easy To Use & Mobile Friendly!
In 2017, it will be as crucial as ever for those in the restaurant business to maintain a clean, user friendly website that is fully functional on all devices. Those who are considering dining with you will likely research your menu & reviews online, so taking the necessary steps to ensure your business is portrayed brilliantly is a great investment of both time & money.
Since many potential customers will be on-the-go when researching places to dine, it is very important that your website features responsive design & is easy to navigate on mobile devices. Having a mobile-friendly website will also help you out in Google's ranking algorithm.
Speaking of Google, you'll also want to be sure you're taking full advantage of Google's My Business Tools.
If you need help getting started or upgrading your restaurant's website, we encourage you to check out this article from bplans.com.
2. Utilize Affordable Branded Promo Products To Their Full Potential
No matter what type of restaurant business you operate, there are more than
likely a number of items you can consider implementing that will provide cheap logo exposure and branding. While you may save a penny or two presenting your food & drinks with plain, mass-produced items, the value produced by custom products designed specifically for your business is hard to ignore.
From custom printed coasters to branded drink stirrers & food picks, we encourage you to brainstorm any opportunities you may have to upgrade.
Branded promo products used in restaurants not only dress up the food and drinks served to your patrons – they're also vital in the new age of social media & web marketing materials. When you consider the value of adding your logo, slogan or special design to all presentations, does it sound attractive?
Arguably the most effective way to market your restaurant business on the web is with top-notch, high-res, irresistible photography! Visual assets are vital in 2017 and having attractive, branded photos on your social media channels/website is key to grabbing attention.
3. Leverage The Power of User-Generated Content (UGC)
In 2017, restaurant customers will continue to be less receptive to paid advertising pitches. Because of this, more and more savvy restaurant owners are taking advantage of user-generated content (UGC), which refers to any type of content created by your customers during or after their visit. UGC can be everything from a photo posted on Facebook or Instagram, to a review left on your Google account.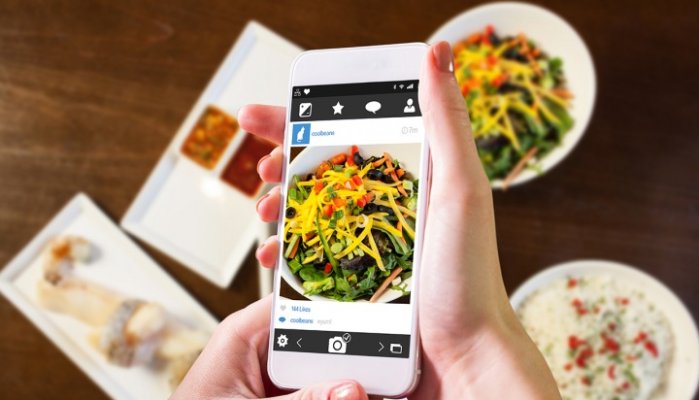 User-generated content is a goldmine for restaurant marketers because it promotes your business from a real world point-of-view. Your target audience will likely be much more receptive to positive UGC as opposed to paid advertising. Take a look at this great blog post from QSR Web to start mastering user-generated content marketing in 2017.
Do you have tips for your fellow restaurant marketers in the new year? Please feel free to share your thoughts in the comment section! Cheers!
{{cta('bcf67134-3b03-4028-b5b0-d3711bcd7337′,'justifycenter')}}